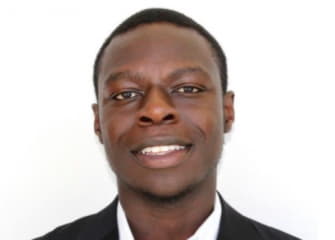 Michael Ogunsanya
A recent pitch propelled Baltimore startup MindStand Technologies to new funding, as the company won first runner-up honors and $15,000 in a pitch competition for Black student entrepreneurs and founders organized by Duke University and North Carolina Central University.
The April pitch competition, hosted by The Center for Entrepreneurship and Innovation at Duke's Fuqua School of Business and North Carolina Central University's school of business, in partnership with the Duke Innovation and Entrepreneurship Initiative and Resilient Ventures. was designed as a way to provide funding to bridge a gap that data from BLCKVC says leaves only 1% of venture funding going to Black startup founders. The competition also acted as a knowledge resource for Black founders, and gave them the tools and advice to create the perfect pitch.
Given those gains, we asked CEO Michael Ogunsanya for his thoughts about how the company constructed its pitch. Asked about what takes a pitch from good to great, he pointed to the human element.
READ FULL ARTICLE HERE