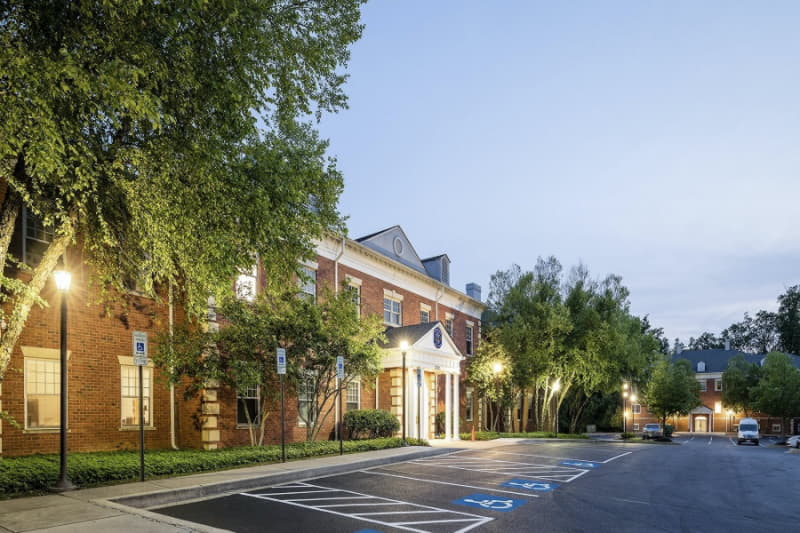 MacKenzie Management Company, LLC is pleased to announce it has been selected as the property management firm by JCH Waverly Woods 2201-2205 LLC, the new owner of Waverly Woods, a two-building office complex in Marriottsville, Howard County, Maryland.
Located at 2201-2205 Warwick Way, the 47,000 square foot complex is currently 97% leased. With the addition of this project, MacKenzie now manages more than 1.6 million square feet in the Howard County market. Property Manager Jessica Escobar will be overseeing the management, accounting, and maintenance of the property.
"We're thrilled that the new owner has selected MacKenzie as a partner in building value for this asset," stated Brendan Gill, President of MacKenzie Management. "Our first order of business will be to utilize our scale and buying power to lower the project's operating expenses."
MacKenzie's management services will include the day-to-day physical management of the property, detailed financial analysis, and customer service with the tenants. These responsibilities will be comprised of lease administration, budgeting, financial reporting, contracting and oversight of third-party service providers, and supervision and maintenance of the building systems. MacKenzie will also provide 24/7 first point of contact for all tenant-related concerns, enhancing landlord/tenant relations and ultimately strengthening the buildings' long-term success.
MacKenzie manages over nine million square feet of commercial real estate space for a variety of local, regional, and national owners spanning all asset classes. MacKenzie's management strategies are customized, full-service plans tailored to the unique needs of each property and ownership group. Services can range from all-inclusive asset management to versatile a-la-carte services that can complement existing procedures. For additional information on MacKenzie Management, please visit www.mackenziemanagement.com.
MacKenzie Ventures, LLC (MacKenzie) possesses the multi-disciplined team necessary to excel in Maryland's corporate real estate community. Comprising six firms, MacKenzie provides clients a competitive, full-service platform of offerings in leasing, sales, investments, tenant and landlord advisory services, development, general construction, property and asset management, debt and equity capital placement, and location intelligence. With more than 225 employees and offices in Annapolis, Baltimore, Bel Air, Columbia, and Lutherville, Maryland, MacKenzie is one of the largest full service commercial real estate firms in the Mid-Atlantic. Please visit www.mackenziecommercial.com for more information.