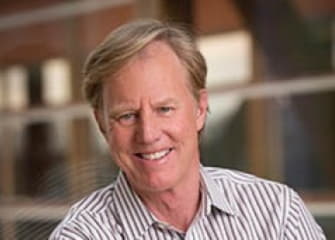 William C. Baker
Chesapeake Bay Foundation President William C. Baker and the Board of Trustees today discussed succession planning for Baker's retirement at the end of 2021. Baker, 67, began working for CBF as an intern in 1976 and has run the organization since 1981.
Will Baker issued this statement:
"I'm proud of the many things we have accomplished over the years. But there is a lot left to do in 2021 and beyond. When CBF was founded over 50 years ago, the Bay was dying. Today, a restored Bay is within sight. But we are not there yet. The recovery, while tangible, is still fragile.
"Our success is due to the dedicated work of the Board and staff, supported by hundreds-of-thousands of members.
"We stand on the precipice of saving this national treasure. We, all who are involved across the Bay's vast watershed, are making history. Saving the Chesapeake Bay can be the greatest environmental success this country has ever seen."
Elizabeth Oliver-Farrow, CBF Board Chair, added:
"I joined CBF's Board and became Board Chair not just because clean water is important to me, but also because Will Baker, the Board, and CBF's staff are deeply committed to the cause. As the Bay's watchdogs, they know how to translate science into policies that achieve clean water and they have demonstrated success. Will's decades of leadership and vision have made that success possible.
"The Board is committed to a broad and thorough search for a new President. I am confident we will find a replacement who shares our passion and commitment and will guide our work in restoring this national treasure."
Elizabeth Oliver-Farrow, Chevy Chase and Drum Point, MD, owns The Oliver Group, Inc., a public policy and relations firm. She previously owned and was CEO of another public relations, management consulting and community outreach company in Washington that had federal government and private sector clients. She is Vice Chair of the Hispanic Scholarship Fund, Inc. and the Latino Corporate Directors Association. Mrs. Oliver-Farrow formerly chaired the Boards of the National Education Association Foundation, the U.S. Hispanic Chamber of Commerce, and the DC Chamber of Commerce and served on the Board of CareFirst, Inc, Group Hospitalization and Medical Services, Inc. and the Advisory Board of Comcast. In addition, she was appointed to the U.S. Small Business Administration's National Advisory Council and its National Women's Business Council. She is a member of the International Women's Forum, Leadership Washington, the Solomons Island Yacht Club, and the Drum Point Club. Ms. Oliver-Farrow has been a member of CBF's Board of Trustees since 2017. She serves on the Executive, Litigation, and Nominating Committees as well as the Diversity, Equity, Inclusion, and Justice (DEIJ) Task Force. She was appointed Chair in 2020.