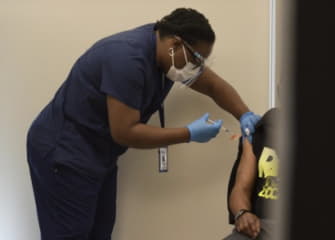 On March 5, 2020, Maryland's first three positive cases of COVID-19 were confirmed.
On March 30, 2020, Gov. Larry Hogan issued a stay-at-home order, keeping residents from work or school, and setting in motion a new normal for the state of pandemic-related anxiety to which the world is still accustomed.
On Dec. 11, the Food and Drug Administration approved the administration of the first coronavirus vaccine in the U.S., developed by Pfizer-BioNTech.
READ FULL ARTICLE HERE