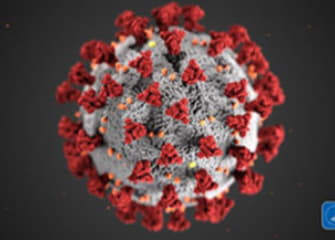 Coronavirus illustration, created at the CDC
Maryland health officials on Monday reported 557 new coronavirus cases, the smallest daily number of newly reported cases since the beginning of March.
The last time Maryland recorded this low of a daily total of new cases was 468 cases on March 2, although the state does not necessarily report new cases on the day they are confirmed by a test.
With Monday's new cases, the state's coronavirus caseload grew by about 0.13%.
READ FULL ARTICLE HERE