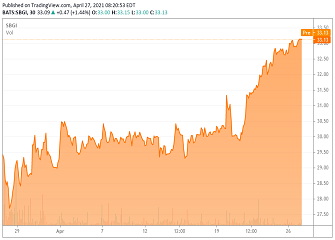 Sinclair Broadcast Group (SBGI +1.5%) is higher today as Bloomberg reports the company is looking at investor proposals on reworking debt in its regional sports networks.
The RSN unit, Diamond Sports Group, has received offers from debt investors looking to provide new financing in exchange for enhanced creditor protection - as well as some interest from outside investors, according to the report.
And Sinclair is also in talks with sports betting companies over marketing partnerships that would be similar to Sinclair's existing deal with Bally's, which included rebranding the Sinclair RNS as Bally Sports.