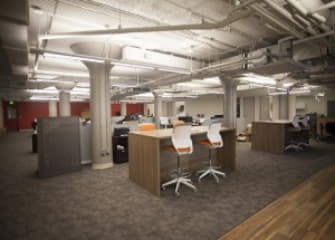 The pandemic brought lots of change to work patterns, with Zoom meetings replacing once-buzzing offices as the gathering points for companies. With COVID-19 vaccinations spreading more widely, it's a time when companies are starting to consider how they'll operate going forward.
To be sure, there are lessons to learn from the last year, and how a company reports to work and communicate might not look the same as it was.
Just take the plans of Baltimore-based Mindgrub Technologies. Todd Marks, the CEO of the Locust Point-based software agency and marketing consultancy, recently told Technical.ly about the company's plans to maintain a hub for community in Baltimore, while expanding into other cities, as well.
READ FULL ARTICLE HERE