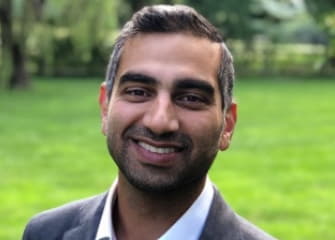 Paraag Sarva
As CEO of Rhino, Sarva has been a pioneer for Renter's Choice legislation and aims to work with property owners/managers to offer renters an alternative in place of hefty, upfront cash security deposits. He is a thought leader and a builder of products and services that give renters a more affordable way to live in the homes they want. Since its founding in 2016, Rhino has made it a mission to replace cash security deposits with low-cost, affordable insurance. Rhino's security deposit insurance is now offered in over 1 million homes across the United States and has saved renters over $300m to date.
Previously, Paraag led a property management and development company with over $100 million in assets and learning firsthand the pain points he'd go on to address with the creation of Rhino. He also served as City Hall Policy Advisor and aide in the administration of New York City Mayor Michael R. Bloomberg and spent time in investment banking at Goldman Sachs.
Interview questions:
Career | Your career includes stints as an analyst at Goldman Sachs, Policy Advisor in the Office of Mayor Michael Bloomberg and General Partner at Grow Real Estate. Can you provide highlights from your career and the decision to launch Rhino?
Milestones | What are some of the key milestones since Rhino was launched in 2017?
Rhino Today | Can you provide a snapshot of Rhino today in terms of headcount, annual revenues , states, partners and other key metrics?
Benefits | What are the benefits to the renter? the landlord? Are there any economic development benefits?
Renter's Choice Legislation - Currently Baltimore renters must pay an upfront fee as a security deposit. How will the "Renter's Choice" have not only an impact on the consumer but economic development?
Legislative | The Renter's Choice and Flexibility Plan has required legislative initiatives in a number of cities and states. Which cities and states have passed new laws providing for deposit alternatives?
Best Practices | What should current and potential tenants know regarding Rhino's ability to ensure consumer protection when choosing this option?
Growth | What are the growth plans for Rhino?
Connect with Paraag on LinkedIn
About Rhino
Rhino was founded to give renters everywhere greater financial freedom to plan and enjoy their lives. We eliminate the need for traditional security deposits by replacing them with smart, affordable insurance so renters can maintain control of their cash. Instead of a large upfront cash security deposit, renters pay Rhino a small monthly fee, and Rhino insures the property owner for damages that might occur and lost rent. To date, we are offered in over 1 million homes, and we have saved renters over $250 million in cash.
Recent news:
How Rhino took its mission-driven culture online
Hiring quiz: Are you ready to create the future of renting at Rhino?
Renter's Choice and Flexibility Plan
How Rhino took its mission-driven culture online
Everyone has to pay someone: Housing solutions during COVID-19
---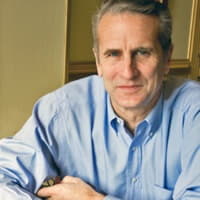 Edwin Warfield, CEO of citybiz.co, conducts CEO Interviews.
If you're interested in a citybiz CEO Interview, please contact Edwin Warfield - edwin.warfield@citybuzz.co