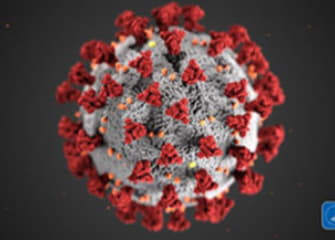 Coronavirus illustration, created at the CDC
The number of Marylanders currently hospitalized with COVID-19 dropped by 44 patients, while state officials confirmed 20 more deaths related to coronavirus.
Of the state's current 1,235 coronavirus patients, 935 are in acute care and 300 are in intensive care.
The number of acute care patients fell by 44 while the number of intensive care patients remained the same, marking a net decrease of 44 fewer people hospitalized with coronavirus compared to Wednesday.
READ FULL ARTICLE HERE