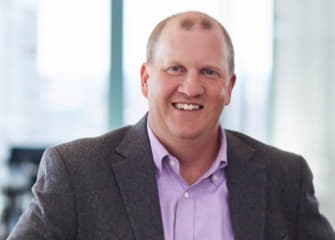 Tim Barnhill, AIA
Hord Coplan Macht (HCM) announced today that Tim Barnhill, AIA, has been tapped to serve as the firm's Chief Operating Officer, a new position within the firm.
"Tim is a seasoned and trusted leader and is uniquely qualified to drive strategic prioritization at Hord Coplan Macht, with a focus on design excellence for our clients," said Lee Coplan, CEO. "I have had the pleasure of working closely with Tim for his entire tenure with our firm and have tremendous confidence in his ability to guide our continued success."
Founded in 1977, Hord Coplan Machthas experienced rapid and significant growth in recent years, adding offices in Denver, CO, and Charlotte, NC, as well as expandingits presence in Baltimore, MD, and Washington, DC. The addition of a COO to oversee operations at all Hord Coplan Macht locations will provide consistency across markets and services and facilitate streamlined decision–making.
Barnhill, a senior living and healthcaredesign specialist who joined the firm in 2003, holds a Bachelor of Science in Architecture from Arizona State University and a Master of Architecture from the University of Pennsylvania. In addition to serving as COO, he will continue his project work for select clients.