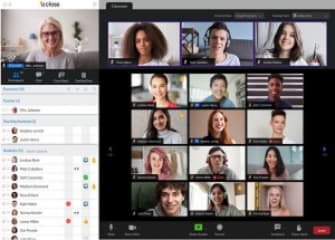 With investment from Salesforce Ventures and NFL quarterback Tom Brady, D.C. edtech company Class Technologies raised an additional $12.25 million.
Class announced the raise Tuesday, bringing its overall funding to $58 million since its launch in September of 2020. Led by CEO Michael Chasen, who is a cofounder and former CEO of D.C. edtech company Blackboard, the company makes a product which allows teachers to complete tasks like taking attendance, proctor exams and talk one-on-one with students through Zoom. The company earned the top spot on Technical.ly's RealLIST Startups 2021 in D.C.
Chasen said Brady, the Super Bowl-winning quarterback who is a father of three, and Salesforce were interested in Class to help with virtual learning both during the increased virtual learning in the pandemic, and after students go back to school.
READ FULL ARTICLE HERE