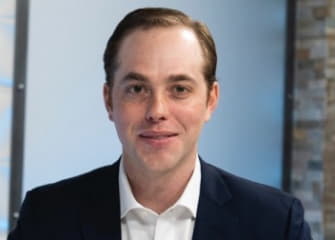 Anders Jones
Anders Jones is CEO and co-founder of Facet Wealth, a fintech company that is leading the shift to consumer-centric, subscription based financial planning.
In the last five years, Anders led Facet as it has grown to serve thousands of clients with a team of 250+, and raised more than $60M of venture capital backing. Prior to founding Facet in 2016, Anders spent 12 years in Silicon Valley as an early-stage investor as a partner at Argyle Ventures, investing in companies in emerging tech markets. Before joining Argyle, Anders was one of the first employees at LiveRamp (NYSE: RAMP).
Anders currently serves as mentor-in-residence at Johns Hopkins Technology Ventures and continues to invest in numerous tech companies outside of Silicon Valley. He was named one of InvestmentNews's 40 under 40 in 2019. Anders holds a BA from Stanford University and an MBA from The Wharton School of the University of Pennsylvania.

Interview questions:
Career | Your career included stints as a Venture Partner at Argyle Ventures and business development at LiveRamp. Can you provide an overview of your career prior to the launch of Facet Wealth?
The Launch of Facet Wealth | What was your vision for starting Facet Wealth and next generation financial life management ? How was it different from the other RIAs and financial planners?
Why Facet Wealth? | The key features include a CFP Professional and fees based on services clients use ie. subscription model… Why do people work with Facet?
Facet Wealth Today | Can you provide a snapshot of the number of CFPs, Assets under Management, clients and other key metrics?
Milestones | Facet was launched in 2016. What are some of the key milestones over the last 5 years?
Competition | How does Facet compete with Betterment and Wealthfront?
Virtual | Prior to the pandemic, Facet was 80% virtual. How did Facet respond to the pandemic? Is there a recruiting advantage to a virtual model?
Capital | Facet has raised over $62 million including Warburg Pincus and Slow Ventures. Can you provide an overview of your capital raises?
Growth | What are the growth strategies for Facet Wealth?
Connect with Anders on LinkedIn
About Facet Wealth
Facet Wealth is one of the fastest-growing national financial services companies. By providing each client with their own CFP® professional to integrate unbiased financial advice into every facet of their life at an affordable subscription price, they are creating financial planning as it should be.
Recent news:
Facet Wealth named NerdWallet's 2020 "Best Online Financial Planning Service"
Facet Wealth named Top Workplace for 2019
Bringing financial clarity at a better price point for clients (video)
8 Costly Missteps With Real Estate Investing
12 Ways to Save Money Without Trying
---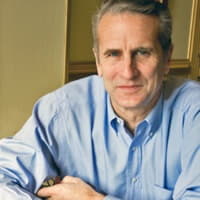 Edwin Warfield, CEO of citybiz.co, conducts CEO Interviews.
If you're interested in a citybiz CEO Interview, please contact Edwin Warfield - edwin.warfield@citybuzz.co