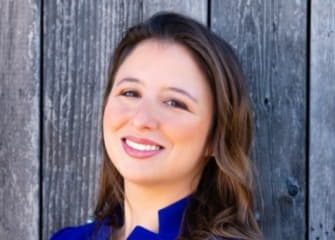 Tasha Cornish
Tasha Cornish is the Executive Director of the Cybersecurity Association of Maryland, Maryland's only organization solely dedicated to the growth of Maryland's cybersecurity industry. As the Executive Director, she leads CAMI's implementation of educational programming, community resource development, and cyber career networking opportunities. Tasha has a B.S. in Neuroscience from Cedar Crest College, Masters of Science in Public Health from the Johns Hopkins Bloomberg School of Public Health, and nearly a decade of nonprofit leadership experience, with specific expertise in fundraising, community outreach, data analysis, and partnership management.

Interview questions:
Update | This past year how has CAMI been able to continue to provide the connection in a world where many of us went remote?
Directory | In June CAMI publishes an online directory of cybersecurity providers.
Tax Credit | What is the Buy Maryland Tax Credit?
Highlights | Last year was a great year for Capital for Maryland Cyber. Last month Chuck Faughnan hosted our CXO series to talk about the acquisition of Bridges by Applied Insight who is backed by the private equity group Acacia. Then this month we have Gregg Smith of Attila hosting an event with the Investors who chose not to invest in Atilla. What are some of the other key highlights you have seen?
Diversity | Without spewing a ton of numbers, I think everyone understands the desperate need companies have for the cyber workforce both in pipeline and diversity.
2021 | That's fabulous...so what else does CAMI have planned for this year?
Connect with Tasha on LinkedIn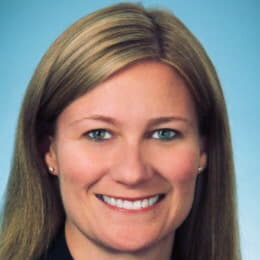 Shelley is the Chief Operating Officer at Evergreen Advisors and manages the Corporate Advisory practice of Evergreen Advisors. She has extensive experience in all facets of the organization and a broad background in corporate finance, focusing on the middle-market. Shelley has over 20 years of experience working with companies in multiple industries, including business services, healthcare, fintech, business processing outsourcing, and cyber. In her pre-Evergreen life, she earned her stripes at a number of financial institutions working in the commercial, retail, and marketing teams. She is currently serving on the Executive Committee of XPX Maryland, serves as Vice-Chair of the board for the Cybersecurity Association of Maryland and on the board of the Maryland Industrial Partnership (MIPs), and is a co-chair of the Glenelg Country School Speaker Series. She formerly chaired the board of the ETC (Emerging Tech Center of Baltimore).
Shelley obtained her M.B.A. from UMUC and her B.A. from Greensboro College in North Carolina. She also completed the Graduate School of Retail Bank Management at the Darden School of Business, University of Virginia. She holds a SHRM -SCP, Senior Certified Professional.
About CAMI
The Cybersecurity Association of Maryland, Inc. (CAMI) is a statewide, 501(c)(6) nonprofit organization established in 2015. CAMI is Maryland's only organization solely dedicated to the growth of Maryland's cybersecurity industry. The organization strives to help members form connections with each other, industry resources and potential private and public sector buyers. Additionally, CAMI provides free cybersecurity incident response advice to Maryland businesses with its Cyber SWAT Team, composed of select organization members.
Recent News -
Second Cyberag Symposium Takes Deep Dive into Cybersecurity Issues Affecting Agriculture and Aquaculture
Top 4 Security Holes in Enterprise Networks, shared by Tower FCU's VP of Information Security & ISO
Cybersecurity Association of Maryland, Inc. Appoints New Executive Director to Drive Vision
Looking Forward: Penacity's 3 Predictions for Cybersecurity in 2021
---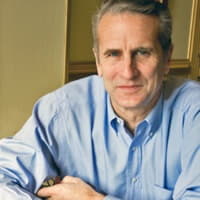 Edwin Warfield, CEO of citybiz.co, conducts CEO Interviews.
If you're interested in a citybiz CEO Interview, please contact Edwin Warfield - edwin.warfield@citybuzz.co