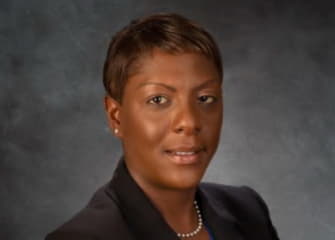 Keisha Warrick
David S. Brown Enterprises recently announced that Keisha Warrick will be joining the Residential Department as a Regional Manager for the Apartments at Metro Centre in Owings Mills and Ingram Manor in Pikesville.
Warrick began her career in Property Management with AIMCO as the Director of Marketing Operations for 2,907 apartment homes. In 2000, she joined Home Properties and held several positions including Director of Marketing in the Washington, DC area and Regional Manager for 14 years. In 2016, she was promoted to Area Vice President until the company was sold in 2019. In 2019, she joined Edgewood and Vantage Management as the Vice President of Operations.
Warrick has been an active member of the Maryland Multi-Housing Association for many years and was the President of the Board in 2015. She attended the University of Maryland at College Park, studying Business Administration. Warrick is also a Certified Apartment Portfolio Supervisor, accredited through the National Apartment Association.