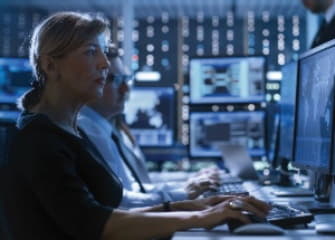 From creating a safer and more effective battery, to developing microscale environment sensors, one thing is for sure: Maryland is a global leader in high-tech innovation. Check out how Ion Storage Systems, N5 Sensors, and Penacity, all Maryland Future 20 companies, are paving the way for local and global technological advancement.
Ion Storage Systems
In a world that increasingly relies on technology and electricity, batteries have become an essential component of our everyday lives. Many battery suppliers are loading more and more energy amounts into smaller packages, increasing the risk of fire, swelling and explosion.
Thanks to local innovation, Ion Storage Systems of College Park is taking charge by commercializing U.S. manufactured, higher energy density, intrinsically safe batteries. The company has re-imagined how batteries are made through merging technologies initially developed at the University of Maryland and the Maryland Energy Innovation Institute. While most of the existing Lithium-ion production companies are predominantly located in China, Japan, and South Korea, Ion Storage System has paved the way for a shift in marketing strategies, presenting the U.S. with an opportunity to accelerate its battery manufacturing and overtake foreign competitors.
READ FULL ARTICLE HERE