Date: Saturday April 10 2021
A. Aubrey Bodine Photograph Auction
17 Signed original A. Aubrey Bodine photographs will be auctioned at Alex Cooper Saturday, April 10 2021 @ 10:00 AM.
This auction is on-line ONLY.
Images include Baltimore Harbor, Mount Vernon, hunting scenes, Memorial Stadium, Colts, Hunt Cup , Monticello and other Bodine subject matter.
Lots # 1300 thru # 1315.
On-line bidding is currently available @ www.alexcooper.com.
Contact:
John Locke, Alex Cooper 443-470-1417
Jennifer B. Bodine, Estate of A. Aubrey Bodine, 410-479-1312
jbb@aaubreybodine.com
Born in Baltimore, Maryland in 1906, A. Aubrey Bodine began photographing in the early 1920s and continued a long and prolific career until his death in 1970. In 1927, at the early age of 21, Bodine became the feature photographer for the Baltimore Sunday Sun. For over forty years, Bodine's photographs were published every week in the Sunday magazine. His popularity in the Mid-Atlantic States was unprecedented. Bodine was devoted to a style of photography often referred to as "pictorialism," which had its roots in the late 19th and early 20th century. Pictorial photographers sought to separate themselves from the scientific applications of photography and wanted to be considered "artists." To that end, Bodine's approach to photography was a painterly style, which often stressed soft-focus imagery as well as expressive printing. Please see www.aaubreybodine.com for more images and entertainment.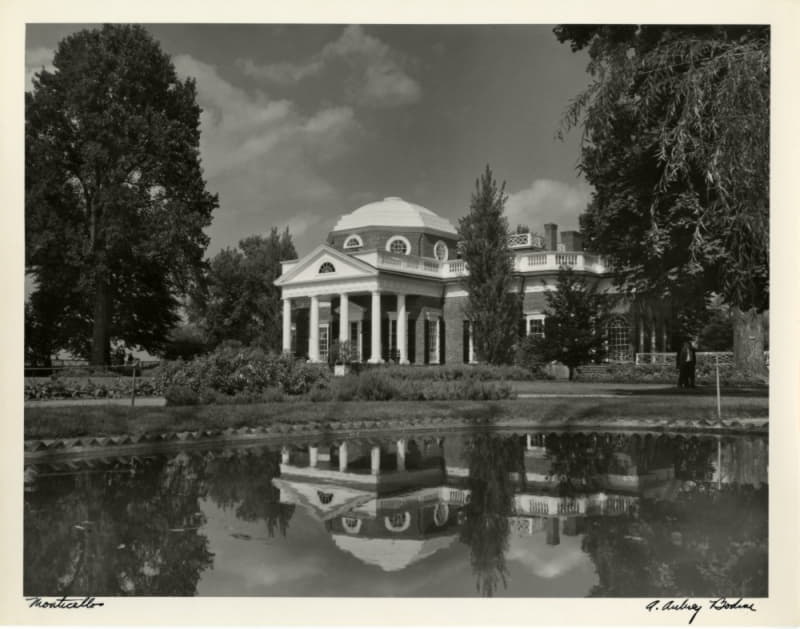 Image ID 20-003 / Monticello (1961) - Monticello was Thomas Jefferson's home from 1770 until his death in 1826. The estate, a few miles from Charlottesville, is one of the most imposing in Virginia, and is also a national shrine.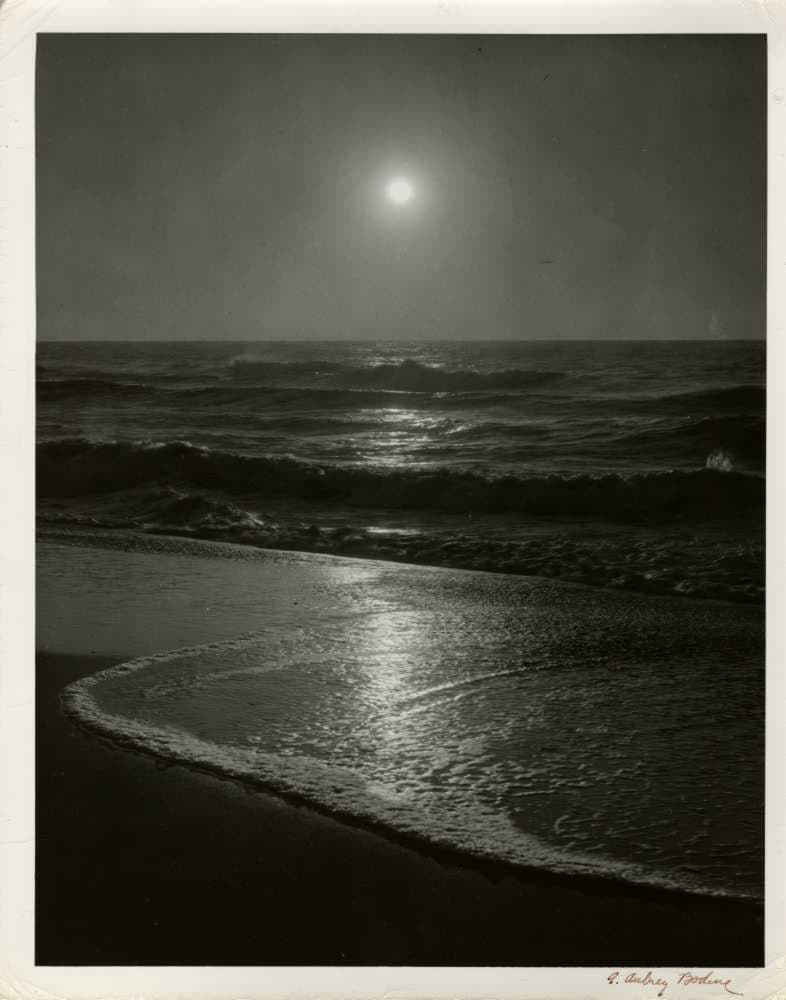 Image ID 18-182 / Atlantic Surf (1950)

Image ID 09-142 / Dismount (1932) - This horse went down at the 13th jump of the Maryland Hunt Cup. This steeplechase classic ranks first among the State's three point-to-point events for gentleman riders - the others are the Grand National and My Lady's Manor. It dates to 1894. It is run in the Worthington Valley over a four-mile course with 22 jumps. The Hunt Cup was first run to settle an argument among five men about jumping horses. Gradually it developed into a social event, then into a spectacle. Now thousands of people gather on a hillside to watch the race.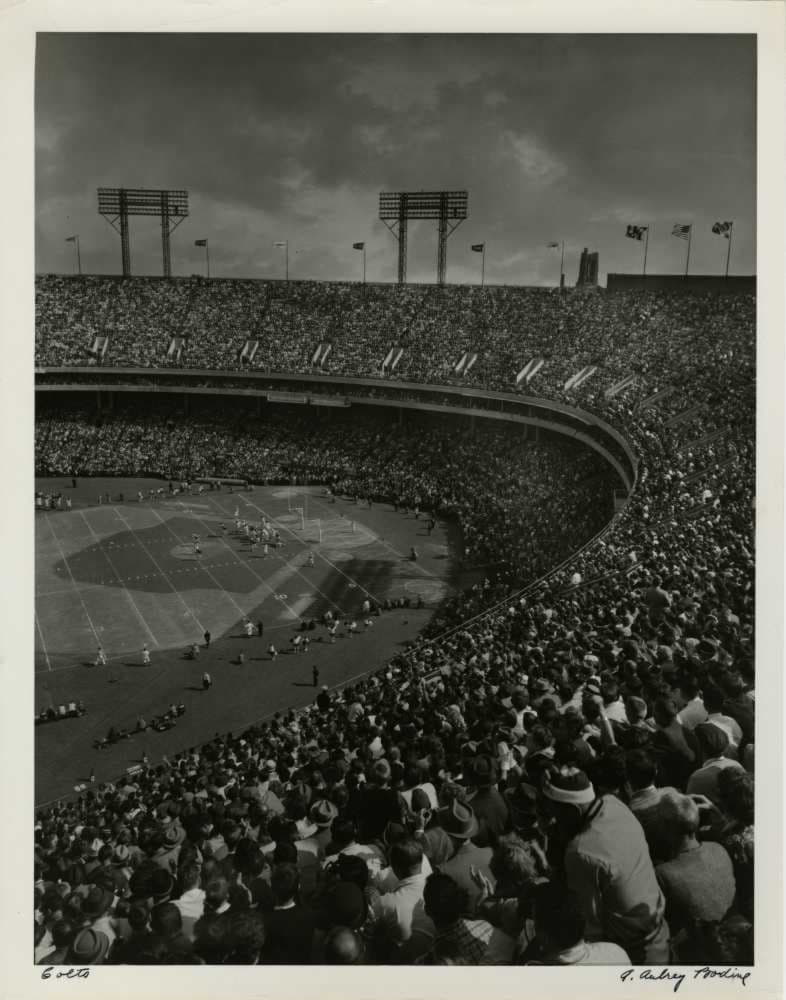 Image ID 17-037 / The Colts (1958) - The Colts … No Baltimore team in any sport has ever had supporters more loyal or rabid than this one's. Neither has any team repaid its backers with greater thrills. The game in which the Colts won their first National League championship in 1958 has been called the greatest football game that was ever played.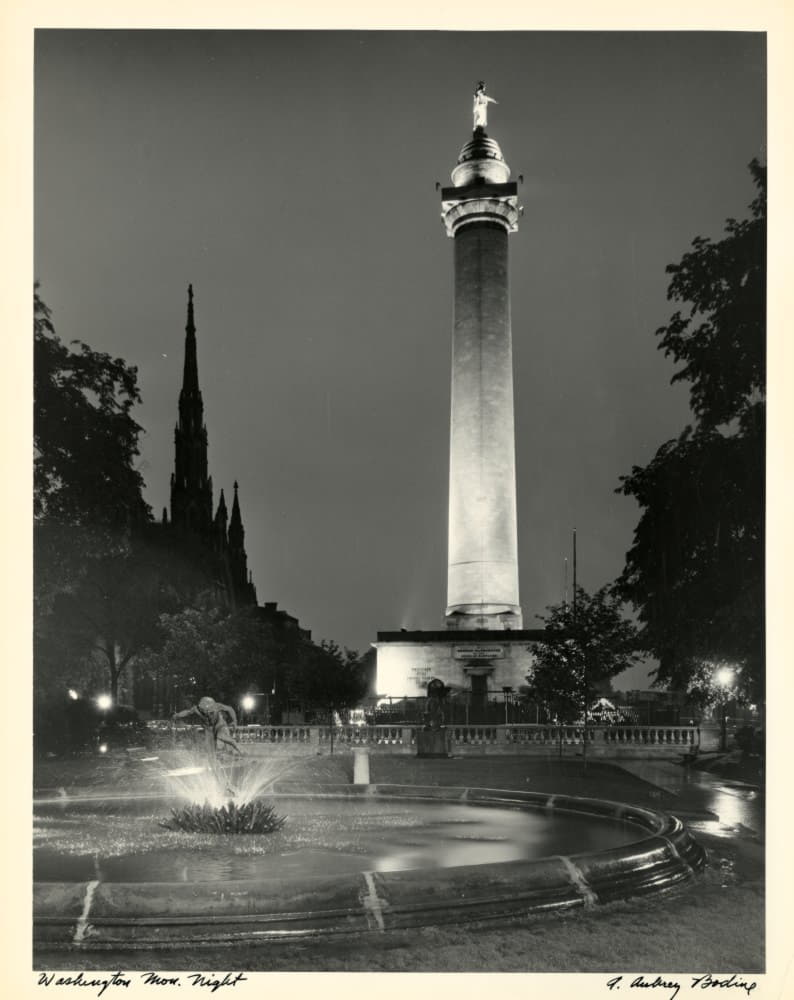 Image ID 26-026 / Washington Monument (1949) - The Heart of Baltimore … One of the glories of Baltimore - "Queen City of the Chesapeake" - is Mount Vernon Place which nestles quietly in the heart of the metropolis. The Doric column was the first monument started in honor of George Washington, but was not the first one completed. That honor goes to the stone tower near Boonsboro, Maryland. The cornerstone of the Baltimore monument was laid on July 4, 1815, but the monument was not completed until 1829. The statue of Washington faces the bustling harbor where ships from all over the world have docked since the middle of the eighteenth century.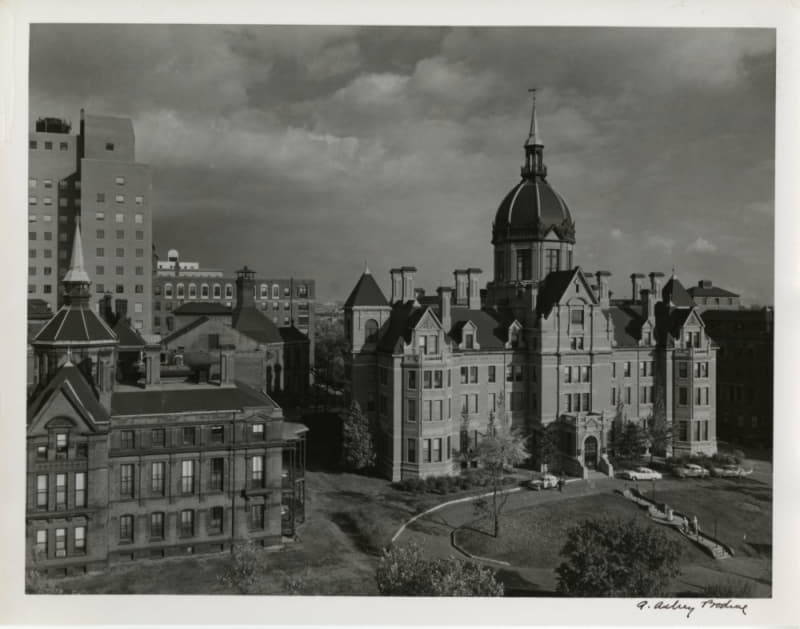 Image ID 27-256 / Johns Hopkins Hospital (1950) - One of the foremost medical and research centers of the world, this 1200 bed hospital, with its associated School of Medicine and Welch Medical Library, draws patients and students from almost every land. It was founded in 1889 by the merchant whose name it bears. Today the original domed building that has for so long been a landmark is but a small part of the complex.