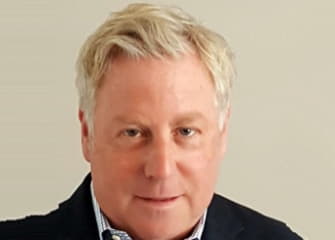 Jon Winer
Jonathan B. Winer is Founder, Chairman and CEO of Inovi Healthcare, a national leader in safe patient handling equipment. Inovi works with numerous health systems regionally and nationally delivering state-of-the-art equipment that provides significant cost savings while at the same time reducing patient and caregiver injuries.
A veteran in the healthcare arena Winer was previously Chairman and CEO of Tollos, Inc., another safe patient handling company, for nine years. There he turned an unprofitable operation into a clinically solutions-oriented hospital focused leader in the North American hospital bed lift business. Before that, Winer was Co-Chairman and CEO of the $100 million specialty bed company Recovercare, LLC. He grew Recovercare from $2 million in revenue, two locations and a limited product line to over 90 locations nationwide, a market leader with a comprehensive product line.
Winer also served as Founder, Chairman and CEO of Alpine Medical, President and CEO of Beckett Medical, and attorney at the law firms of DLA Piper and Schnader Harrison Segal & Lewis.
Winer has a BA from Haverford College and a JD from Columbia University Law School.
Winer lives in Maryland and enjoys golf, tennis, skiing, and traveling.

Interview Questions:
Q1: For viewers not familiar with Inovi Healthcare tell us a bit about it? Who are your customers? What equipment do you provide?
Q2: What has been the evolution of safe patient handling?
Q3: For those healthcare organizations be it a hospital or nursing home what is the benefit to using modern state-of-the-art patient handling equipment?
Q4: Where geographically do you provide your equipment?
Q5: Now I'll ask a question totally off topic. You travel to FL quite a bit as I do. What's your favorite Florida destination?
Connect with Jon on LinkedIn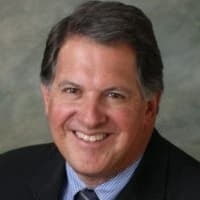 David Nevins is president & CEO of Nevins & Associates, a highly regarded strategic communications company and proactive public relations partner. The firm's regional and national client base is a unique mix of organizations across a variety of industries including: healthcare, professional service firms, finance, not-for-profits, distributors, state agencies, national media companies, technology, political and grassroots campaigns, real estate development, sporting events, and more.
With more than 30 years of experience in marketing, public relations, and community and government relations, David is a talented and seasoned executive. Prior to founding Nevins & Associates in 1983, David served as the Director of Marketing for both Towson University and the Baltimore Symphony Orchestra. In 2001, he was tapped by the CEO of Comcast to employ his marketing expertise as President of the company's regional sports network, Comcast SportsNet Mid-Atlantic. David is a Past President of the Board of Governors for the Center Club and is a former Chairman of the Board of Regents for the University System of Maryland, a position to which he was appointed by the Governor of Maryland. David has chaired the Maryland Public Broadcasting Commission and the Maryland Higher Education Loan Corporation, served as President of both the Jewish National Fund and the Towson Business Association and was a member of the PNC Bank board.
David is highly involved in the business, civic, and political communities, and his many years of active leadership in numerous organizations have built a network of contacts that he regularly puts to use for the firm's clients. For more information, visit www.nevinspr.com.
---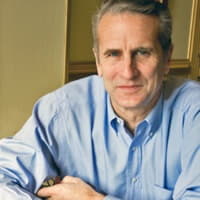 Edwin Warfield, CEO of citybizlist, conducts CEO Interviews.
If you're interested in a citybiz CEO Interview, please contact Edwin Warfield - edwin.warfield@citybuzz.co