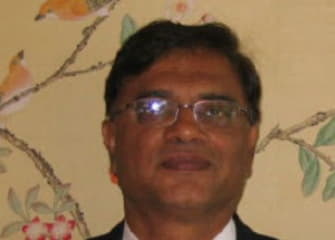 Suhas Shah
Baltimore-based CFGBank (CFGB), a locally owned and operated commercial bank, announced the addition of Suhas R. Shah to its Board of Directors. Mr. Shah has more than 45 years of accounting and advisory experience in the public accounting sector. He is a founding partner of BPS & Associates, LLC , a regional CPA firm that specializes in work for businesses engaged in construction, healthcare and information technology. Mr. Shah is also a founder ofIntyllus Advisors, LLC, a full-service business advisory firm providing clients with world-class business consulting, accounting, and tax services, based in Ellicott City.
"We are thrilled to welcome Suhas to the Board. He has an impressive career and will bring strong financial management expertise to the Bank. We look forward to working together and continue building our brand presence and community involvement in the regions we serve," says Jack Dwyer, sole owner and chairman of the board of CFGB.
Mr. Shah is responsible for audits of multinational publicly-held companies, and has instructed accounting and finance courses for both undergraduate and graduate students in India. He has been published in the Journal of Chartered Accountancy – Winter 1983 for his research on Certain Issues on Consolidation of Parent/Subsidiary Companies.
CFG Bank provides commercial, personal, and online banking solutions to the Mid-Atlantic business community and national healthcare market. Locally owned and operated, the bank dates back to 1927 when La Corona Building and Loan Association, Inc., was formed to meet the financial needs of Highlandtown and East Baltimore residents. Though the name has changed since 1927, CFG Bank prides itself on delivering big-bank capabilities and expertise with relationship-driven boutiquebank service. The bank is headquartered in Baltimore, Maryland, with branches in Lutherville/Towson and Baltimore City.
Capital Funding Group is a full-service provider of comprehensive financing solutions for healthcare facilities nationwide, focusing on the long-term care, assisted living and hospital sectors. Headquartered in Baltimore, Maryland, CFG is known as a one-stop shop for healthcare facility owners and operators, with expertise in HUD loans, bridge lending, working capital loans, commercial banking and investment advisory services through the CFG family of companies.