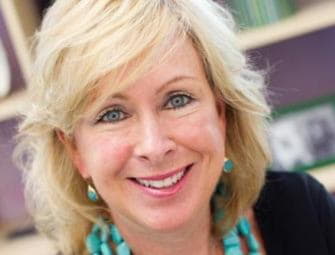 Barb Clapp
Baltimore-based CFGBank (CFGB), a locally owned and operated commercial bank, announced the addition of Barb Clapp to its growing Board of Directors. Clapp has 20 years of experience in the marketing industry as President and CEO of her former firm, Clapp Communications. She has experience serving on many nonprofit boards of directors such as MDSPCA, Signal 13 Foundation, Baltimore Public Markets and Humane Society of the United States, to name a few.
"We are thrilled to welcome Barb to the Board. She has an impressive career in PR and marketing, and an entrepreneurial spirit that will be a great addition to our group. We value her commitment to the community and look forward to all the work we will accomplish together," says Jack Dwyer, sole owner and chairman of the board of CFGB.
Prior to founding her PR agency in 2001, Clapp was a senior account executive for the Baltimore Jewish Times & Style Magazine. Clapp is active in the local community and has extensive non-profit experience, including raising +$2.5M chairing the March for Animals and $500K founding the signature fundraising event for Signal 13 Foundation. She holds a BA from Loyola College and was recently the recipient of the Lifetime Achievement Award for PRSA Maryland. In 2018, Clapp received the Atlantic Women's Leadership Award by the CEO Reporter and was recognized as one of The Daily Record's Most Influential Marylanders in 2017. Clapp will be joining the current team of Board of Directors - all who bring strong leadership and expertise in their industry.
CFG Bank provides commercial, personal, and online banking solutions to the Mid-Atlantic business community and national healthcare market. Locally owned and operated, the bank dates back to 1927 when La Corona Building and Loan Association, Inc., was formed to meet the financial needs of Highlandtown and East Baltimore residents. Though the name has changed since 1927, CFG Bank prides itself on delivering big-bank capabilities and expertise with relationship-driven boutiquebank service. The bank is headquartered in Baltimore, Maryland, with branches in Lutherville/Towson and Baltimore City.
Capital Funding Group is a full-service provider of comprehensive financing solutions for healthcare facilities nationwide, focusing on the long-term care, assisted living and hospital sectors. Headquartered in Baltimore, Maryland, CFG is known as a one-stop shop for healthcare facility owners and operators, with expertise in HUD loans, bridge lending, working capital loans, commercial banking and investment advisory services through the CFG family of companies.