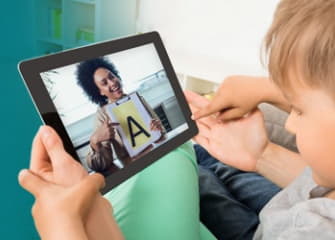 Technology tools like AI, machine learning and speech recognition are developed enough to apply to a number of use cases. So in building the companies that apply these tools to everyday life, entrepreneurs are seeking not just consumers and businesses, but also health and education.
Since 2015, a team of clinicians and technologists at Maryland-based TikTalk is applying these tools to speech therapy, which treats speech and language issues and disorders. In recent months, the company launched its platform, which is designed to be a virtual assistant for speech-language pathologists working with children.
Speech therapy is an area where many professionals aren't yet using advanced technology, said Nir Gamliel, the Gaithersburg-based head of U.S. business development for the company. There are digital flash cards and games, but not the data-based tools that are becoming more prevalent across other fields.
READ FULL ARTICLE HERE