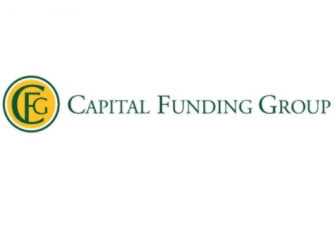 Deal Represents the Second $275 Million-Plus Deal Closed by CFG in the Last Two Quarters
Capital Funding Group, in partnership with its credit venture, CFG Credit Partners, today announced the closing of $285 million in Bridge-to-HUD financing for the acquisition of a skilled nursing portfolio. The nationally recognized borrower is an industry-leading provider of skilled nursing facilities. The loans were secured by 16 facilities in the Mid-Atlantic region.
This deal is the second $275 million-plus financing loan closed by CFG in the last two quarters and adds to an already standout year for the CFG family of companies, which has closed $451.4 million in healthcare real estate bridge loans and $237.5 million in HUD mortgages this year.
"This is a very exciting time for CFG as we continue to support our clients and help them grow. Closing two industry standout loans within two quarters is a testament to the trust our clients have in us and our more than 35 years of providing a 'One-Stop Shop' lending solution," said CFG Chairman and Sole Owner Jack Dwyer. "With CFG Credit Partners, we are able to continue expanding our lending capacity to meet and exceed client needs and expectations."
Executive Managing Director Erik Howard and Vice President Tim Eberhardt originated the transaction for Capital Funding Group.
Capital Funding Group is a full-service provider of comprehensive financing solutions for healthcare facilities nationwide, focusing on the long-term care, assisted living and hospital sectors. Headquartered in Baltimore, Maryland, CFG is known as a one-stop shop for healthcare facility owners and operators, with expertise in HUD loans, bridge lending, working capital loans, commercial banking and investment advisory services through the CFG family of companies.
About Capital Funding, LLC
Capital Funding, LLC, a subsidiary of CFG Community Bank, is the national leader in the FHA-insured mortgage industry, providing more than $2 billion in Section 232 mortgages nationwide since the inception of the LEAN program. CFG Community Bank is an Equal Housing Lender.