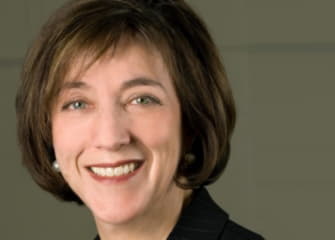 Nancy Kaplan
Nancy is a leader in managing organizational transformation and turnarounds. She has extensive experience orchestrating change for a wide range of organizations from corporations to nonprofits. Among other areas, Nancy brings her expertise to business transformation, agile strategy development and implementation, and post-merger integration. Nancy has led numerous mergers and acquisitions, with particular focus on non-financial due diligence and the integration of cultures and processes.
Before launching Conscient Strategies, Nancy was Chief Operating Officer of a boutique consulting firm, where she oversaw development of a new strategy and corporate culture. The result was an increase in sales, as well as a stabilized staff, which dramatically increased retention and productivity.
Previously, Nancy was a partner at SECOR Group Consulting (subsequently acquired by KPMG Canada), where she opened the first U.S. office for Canada's largest independent strategy firm. She led strategy development and implementation for global companies.
Nancy was a strategy partner with Accenture, a global 50 consulting firm, and the Washington, DC, area managing partner of ADVENTIS, named by Consulting News as one of the Seven Small Jewels of the consulting industry. Nancy's transformation projects with ADVENTIS delivered over $1B in measurable client cost savings and profit improvement.
Nancy holds an MBA from the Stanford Graduate School of Business and a BA, magna cum laude, from Yale University. She is a certified mindfulness and meditation teacher.

Interview Questions:
Conscient Strategies Today | What is Conscient Strategies?
The Launch | What was the genesis for founding Conscient Strategies? What is the background and role of the other co-founder Hannah Romick?
Milestones | What are some of the key milestones for Conscient Strategies?
Leadership and Culture Due Diligence | What is leadership and culture due diligence? Can you quantify it?
Process | Can you explain the proprietary process that Conscient Strategies uses?
Impact | What impact does organizational culture have on a successful merger integration? How does organizational culture translate into business outcomes?
Example | Is there an example when the leadership culture had an outsized impact on a business outcome?
Risk | How does Conscient Strategies mitigate risks due to leadership and culture prior to finalizing a deal?
Growth | What are the growth plans for Conscient Strategies?
Connect with Nancy on LinkedIn
Conscient Strategies was founded with the idea that every organization is capable of thriving through change. With a focus on strategy development, program implementation, workplace dynamics, and leadership development, Conscient Strategies equips leaders with the tools necessary to continuously navigate the constancy of change in ways that not only benefit their team, but, equally as important, their business outcomes as well. From mergers to c-suite changes to sudden or explosive growth, organizations turn to Conscient Strategies when change is threatening their financial health and cultural wellbeing.
Based in Washington, D.C., Conscient Strategies is comprised of a talented group of consultants, executive coaches, strategists, and account executives. The team has worked with organizations of all sizes in the private, federal, and non-profit sectors across the United States and Internationally.
Recent press releases:
6 Tips to Keep Key Employees from Jumping Ship After a Merger
Avoiding Misalignment and Maximizing ROI in Operator-Led Private Equity
Conscient Leaders: Interview with Emily Barson
From Survival to Strategy: Why Culture is Key to the Future of Work
The Dirty Little Secret of Change
---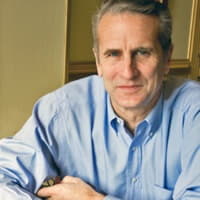 Edwin Warfield, CEO of citybizlist, conducts CEO Interviews.
If you're interested in a citybiz CEO Interview, please contact Edwin Warfield - edwin.warfield@citybuzz.co