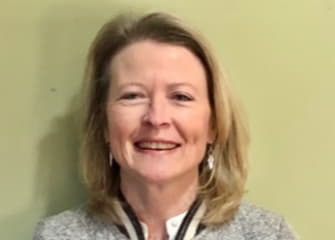 Nancy Hinds
Nancy Hinds is the CEO of the Signal 13 Foundation, a local nonprofit dedicated to supporting Baltimore Police families. Signal 13 provides financial hardship grants to police officers and civilians who work in the Baltimore Police Department, as well as college scholarships for their children. Prior to joining Signal 13 in 2020, Nancy was the Executive Vice President of Institutional Advancement at the Maryland Zoo for 9 years and was responsible for generating $8 million of the Zoo's $15 million operating budget. Nancy's career also includes 13 years at Visit Baltimore leading the communications team, the last six years as Vice President of Communications and Public Affairs. Nancy spent the first half of her career as a news producer at WMAR TV.

Interview Questions:
Career | Your career included stints at the Maryland Zoo and Visit Baltimore. Can you provide an overview of your career and the decision to join the Signal 13 Foundation?
Signal 13 | What is a Signal 13?
Signal 13 Foundation - History | Can you provide an overview of the history of Signal Foundation 13?
Signal 13 Foundation Today | Please describe Signal Foundation today.
Recent Interview | You recently interviewed Lauren Ruhling the wife of injured Baltimore police trainee Cody Ruhling. Can you tell us about this interview?
Impact | Are there any other stories that you want to share?
Connect with Nancy on LinkedIn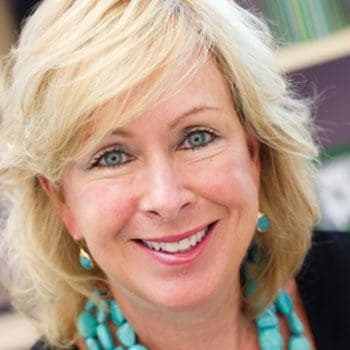 Barb Clapp is the Founder and CEO of Clapp Communications, a full-service international marketing and public relations firm headquartered in Baltimore since 2001. She sold the agency December 2019 and is currently doing Fractional CEO and CMO consulting and looking for her "dream job." She is also a Director of CFG Bank Board of Directors. A graduate of Loyola University, Barb has received awards and recognition for her CEO leadership over the years which include, most recently, Public Relations Society of America's Lifetime Achievement Award, The Daily Record's Most Influential Marylander, Most Admired CEO, Top 100 Women, and induction into both the Circle of Leadership and Circle of Excellence.
Barb joined Signal 13 in 2014 and is the Vice President. She also serves on the boards of the Baltimore Public Markets Corporation and Maryland SPCA.A committed community advocate, she has also servedon Humane Society of the United States Council, as Chair of the Maryland SPCA's March for the Animals, sponsored American Diabetes Association CEOs for Stopping Diabetes and was a 2016 Alzheimer's Association Memory Ball dancer.
The Signal 13 Foundation is a nonprofit founded in 1983 by Police Commissioner Frank J. Battaglia who enlisted the help of local philanthropists and business leaders to provide funding. Signal 13 helps Baltimore Police officers who are injured in the line of duty and supports our first responders and civilians in the department who are facing an unexpected financial hardship and have nowhere else to turn. The Foundation's mission has expanded over the years to include annual college scholarships for their children. Since 2010, Signal 13 has awarded $1.4 million in grants and scholarships.
The Signal 13 Foundation is an independent nonprofit that is not affiliated with the Baltimore Police Department or the Fraternal Order of Police. Every dollar of our support comes from individual donors, foundations, and corporate grants.
Signal 13 is a universal communication broadcast that alerts every police officer in the field that one of their own is in need of immediate assistance.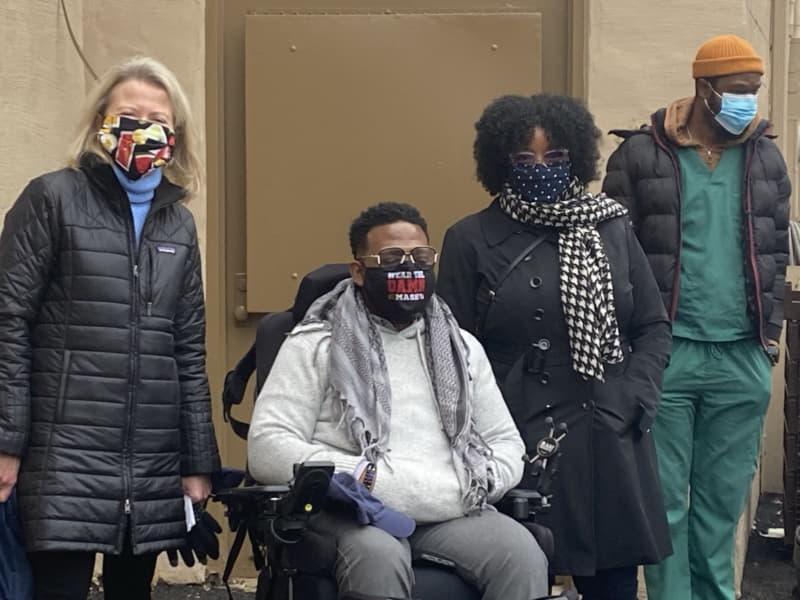 Sergeant Isaac Carrington receiving mobility van in January 2021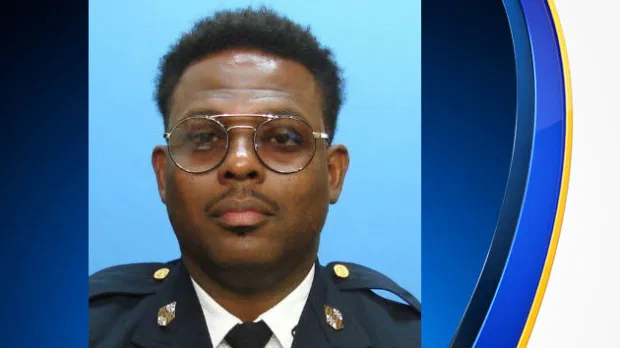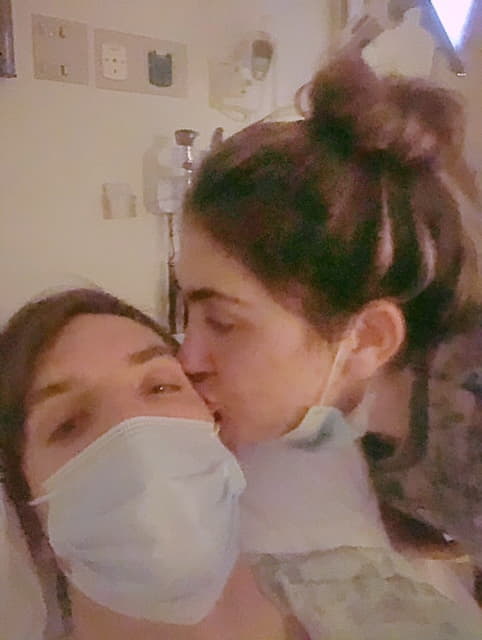 Cody and Lauren Ruhling - A long road to recovery
---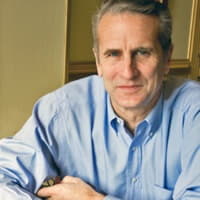 Edwin Warfield, CEO of citybizlist, conducts CEO Interviews.
If you're interested in a citybiz CEO Interview, please contact Edwin Warfield - edwin.warfield@citybuzz.co