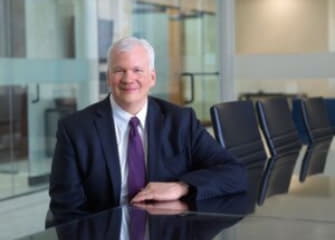 Bryan Lawson
Miles & Stockbridge is pleased to announce that Bryan Lawson, a deeply experienced legal marketing and business development professional, has joined the 220-lawyer firm as director of business development. Lawson will support Miles & Stockbridge lawyers across the firm's seven mid-Atlantic offices in their outreach and service to clients.
Lawson brings extensive experience in content creation, digital platform integration and social media optimization to his new role. Before joining Miles & Stockbridge, he served as director of marketing for the law firm Offit Kurman, P.A. for more than six years and as director of operations previously. During his time with the firm, he helped oversee the firm's expansion into new markets.
Lawson earned his master's degree from California State University – Northridge and his bachelor's degree from the State University of New York College at Buffalo.
About Miles & Stockbridge
Miles & Stockbridge is a leading law firm with 220 lawyers and seven mid-Atlantic offices. The firm's lawyers help global, national, local and emerging business clients preserve and create value by helping them solve their most challenging problems. For more information, please follow Miles & Stockbridge on Facebook, LinkedIn, and Twitter.