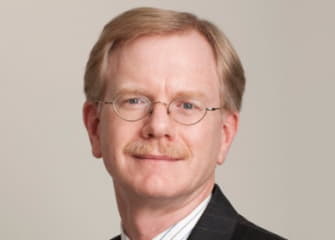 Raymond G. Truitt
Ballard Spahr Real Estate Partner Raymond G. Truitt has been named Chair of the Board of Advisors of Loyola College of Arts & Sciences at Loyola University Maryland.
Mr. Truitt is known for his work in commercial real estate financing, leasing, development, and restructuring. He is Ballard Spahr's Managing Partner, Finance and Operations; a member of the Executive Team of the firm's Management Committee; and a member of its Diversity Council. He is a political science magna cum laude graduate of Loyola University Maryland and a long-serving member of LCAS' Board.
"My family has many connections to Loyola, and I'm delighted to have the opportunity to continue giving back to the University and the Loyola College of Arts & Sciences by chairing its Board of Advisors," Mr. Truitt said. "By carrying out the Jesuit mission of caring for the whole person, Loyola produces the kind of bright, engaged leaders Baltimore and Maryland need to flourish and compete on a global scale."
Loyola University Maryland has 3,800 undergraduate and 1,460 graduate students. It offers more than 35 undergraduate and seven graduate programs through its three schools and is routinely recognized for academic excellence by U.S. News & World Report, Princeton Review, and the Wall Street Journal's "Best Universities" program.
About Ballard Spahr
Ballard Spahr LLP, an AmLaw 100 law firm with more than 650 lawyers in 15 U.S. offices, serves clients across industry sectors in litigation, transactions, and regulatory compliance. We partner with clients—from start-ups to Fortune 500 companies, governments, and non-profit organizations—to deliver the strategic counsel, powerful advocacy, and dynamic thinking that helps them overcome challenges, protect what's important, and position themselves for future success. The firm combines a comprehensive scope of practice with strong regional market knowledge. And we are nationally recognized in the development and use of innovative technology to drive efficiency, transparency, and results. Please visit www.ballardspahr.com.