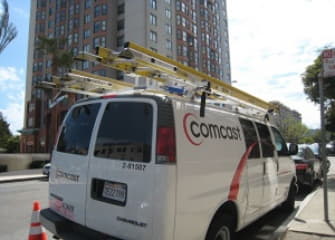 Comcast has delayed the rollout of its data caps in the northeast U.S. until sometime in 2022, an announcement that many advocates for digital equity count as a win of a battle, and not the war.
Last year, Comcast announced that it would cap internet data usage at 1.2 Terabytes of data a month for residents in the northeast United States, and charge an extra $10 per 50GB for overages, up to $100. Earlier this year, the company delayed the originally-planned March 2021 rollout until July. Now, an announcement states it is giving customers "more time to become familiar with the new plan."
Coming amid the pandemic, advocates from the Baltimore Digital Equity Coalition and Zeke Cohen, District 1 representative on Baltimore's city council, felt the move to introduce data caps was akin to price gouging and let Comcast and the public know about it.
READ FULL ARTICLE HERE