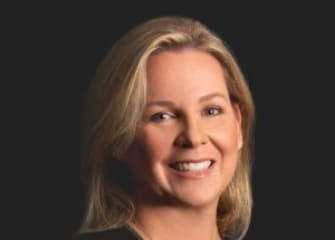 Nancy Greene
Greene Also To Serve as President and Chief Executive Officer of 220-Lawyer Law Firm
Miles & Stockbridge announced today that Nancy Greene has been elected by the law firm's principals to a second term as chairman. Greene also will serve as president and chief executive officer of Miles & Stockbridge.
Greene was elected to her first three-year term as chairman of the firm in 2018. At that time, she served on a newly-created Executive Committee as firm chairman with Joseph Hovermill as president and chief executive officer and Christopher Johnson as executive vice president.
"We established the Executive Committee in 2018 to allow each of us to maintain active legal practices while stepping into and learning new leadership roles," said Greene. "Working closely together—and supporting each other—over the last three years, we were able to do just that. Joe, Chris and I have had many conversations with each other and with the Board around the firm's leadership structure for the next three-year term and have decided that, moving forward, we will consolidate the roles of chairman, chief executive officer and president. I am pleased and honored to serve the firm in these roles."
Joseph Hovermill is stepping down, having already served six years as president of the firm with the last three years in the dual role of president and chief executive officer. He will continue to serve on the firm's board of directors—a role he has filled with dedication for a decade—and return to his practice full time.
Christopher Johnson will continue to lead our strategic growth efforts as a board member of the firm, while maintaining and growing his active practice. In addition, Miles & Stockbridge Principal Jeffrey Reilly has agreed to serve as acting chief operating officer to help oversee some of the firm's administrative and operational functions in addition to continuing his role as general counsel.
"I have many reasons to be grateful to Joe and Chris for their leadership over the last three years and I am so pleased that they will continue to work closely with me in service to the firm in their roles as board members, and by serving on and leading a number of very important board subcommittees. The firm is better for their leadership and I am a better leader because of them. I am honored to be their partner and to have led the firm with them."
The firm's leadership changes became effective on February 18, 2021.
About Miles & Stockbridge
Miles & Stockbridge is a leading law firm with 220 lawyers and seven mid-Atlantic offices. The firm's lawyers help global, national, local and emerging business clients preserve and create value by helping them solve their most challenging problems. For more information, please follow Miles & Stockbridge on Facebook, LinkedIn, and Twitter.