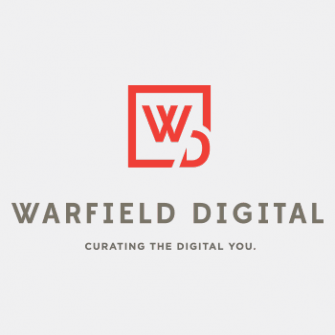 Diane V. D'Aiutolo
Tydings & Rosenberg LLP, a leading Maryland law firm advising clients throughout the Mid-Atlantic region, is pleased to announce that Diane V. D'Aiutolo has been selected to serve as the firm's next managing partner. D'Aiutolo, who has served on the firm's management committee for six years, becomes the first woman, and only the fourth managing partner, to lead the firm in its 90+ year history. D'Aiutolo succeeds William C. Carrier, who has served in the role since 2004.
"Diane is an accomplished leader who has made exceptional contributions to the evolution of our firm and the topnotch service we provide to our clients," Carrier says. "We are confident that the firm will continue to succeed and grow under her vision and leadership."
In her new role, D'Aiutolo brings extensive leadership and management expertise, borne not only by her years of service in various roles at the firm, but also through a range of leadership and board positions throughout her career. She has served as President of Network 2000 (now Executive Alliance), a statewide organization dedicated to the advancement of accomplished women; President of the Maryland Defense Counsel, Inc.; State Representative to the national organization DRI; and a Member of the Board of Directors of Commercial Law Affiliates (now Meritas), an international alliance of leading independent law firms. Currently she serves on the Trial Courts Judicial Nominating Commission for District 14 (Baltimore City). She is a member of the International Association of Defense Counsel, The Daily Record has named her one of Maryland's Top 100 Women twice, she has been recognized by Maryland Super Lawyers, and Martindale-Hubbell has given her its highest rating.
D'Aiutolo, a University of Maryland Law School graduate, joined Tydings immediately following a judicial clerkship with Judge Elsbeth L. Bothe of the Circuit Court for Baltimore City. She selected Tydings "because of its reputation as an excellent firm," she says, and because she was drawn to its size, which was "big enough to handle blue chip clients" without sacrificing cost-effective representation. "I quickly realized that the firm's training was unparalleled, and the opportunities to grow as an attorney and develop as a leader were made available to me," D'Aiutolo says. "I was fortunate to join a firm where I could hone my skills as a trial lawyer across a broad range of litigation matters and then forge a path of my own choosing." That path, she says reflects her passion for representing health care providers: "I am privileged to represent some of the finest health care organizations and individual health care providers in the state."
D'Aiutolo is committed to the firm's mission of providing broad-based and superior representation in all aspects of litigation, business advice, and transactional services to its clients throughout the Mid-Atlantic region. One of her immediate goals is to continue to attract smart and dedicated attorneys to the firm, believing that great lawyers not only expand the client base, but provide the first-rate service the firm's clients expect. As part of that initiative, she recognizes that diversity at the firm is an imperative; hiring qualified diverse attorneys across all levels of the firm will be a priority.
D'Aiutolo's predecessor, Bill Carrier, who served as the firm's managing partner for 17 years, plans to continue his commercial and employment litigation practice at the firm and will continue to serve on the firm's management committee. During Carrier's tenure, the firm moved into new, technology-forward office space downtown, adapted to remote working during a pandemic, and did not miss a beat in providing outstanding legal services to its wide variety of clients.
"I know I speak for all the partners in thanking Bill for his many years of service," D'Aiutolo says. She is quick to point out, however, that "our clients will continue to benefit from Bill's excellent lawyering. He is smart, he is decisive, he is experienced, and we are very glad he will continue to practice law with us."
Tydings is a Maryland-based law firm that has been its serving clients throughout the mid-Atlantic region for more than 90 years. The firm provides legal services in a variety of areas, including general and commercial litigation, healthcare, bankruptcy and creditors' rights, business, corporate and tax, intellectual property, employment law, real estate, estates and trusts, and family law. For a comprehensive list of services, and more information about the firm and its lawyers, visit www.tydings.com.