Baltimore-based real estate company intends to develop up to 700,000 square feet of warehouse space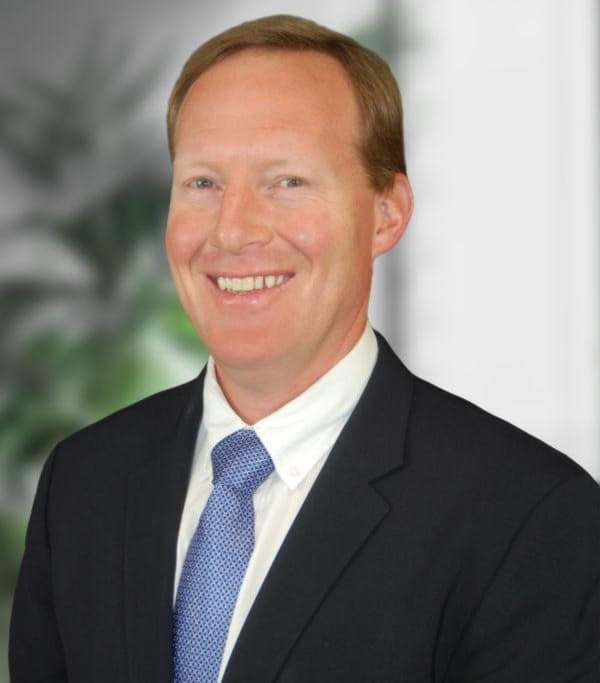 David deVilliers, III, Executive Vice President of FRP Development Corp. and Florida Rock Properties
FRP Development Corp. (FRP), a Baltimore-based full-service development and investment company, has acquired a 55-acre site in the Aberdeen section of Harford County. The acreage fronts 1001 Old Philadelphia Road and is adjacent to FRP's Cranberry Run Business Park, a five-building industrial park containing approximately 270,000 square feet of warehouse and flex space. Peter Dudley and Christopher Wright of KLNB represented FRP in this transaction.
FRP has initiated pre-development work and will seek entitlements at the site. Construction is expected to begin within the next two to three years on a to-be-determined site plan, but could include up to approximately 700,000 square feet of speculative warehouse space. The site is located less than five miles from Interstate 95, 25 miles from the Port of Baltimore, 50 miles from Wilmington, Delaware and 70 miles from the Port of Philadelphia.
The project's positioning in the Mid-Atlantic region makes it accessible to nearly 40% of the United States population within a single-day truck drive. The Baltimore-Washington, D.C. region, with more than 10 million consumers in the Combined Statistical Area (CSA) is currently ranked as the fourth largest metropolitan region in the country.
"Warehouse and distribution space remain the healthiest real estate category, as end-users continue to specify bulk distribution buildings positioned near major population centers across the country to support e-commerce requirements," explained Todd R. Evans, Director of Acquisitions and Portfolio Management for FRP Development.
"This site surrounds our Cranberry Run Business Center and represents a natural extension of our presence in Aberdeen as well as presenting a unique opportunity for FRP to continue its legacy of developing Class A warehouse buildings in the Mid Atlantic. Our success developing more than 3.5 million square feet over the years throughout the Baltimore-Washington Corridor, including the nearby Lakeside Business Park in Abingdon, and more recently with renovating and leasing the Cranberry Run Business Park, provides us with confidence in this market.
"We continue to see extremely strong activity in Harford and Cecil Counties and throughout the Maryland region. Existing fundamentals at this site including immediate access to major transportation systems that service the East Coast and a highly-skilled labor market were additional factors in our decision to acquire this site, he added."
According to an article that recently appeared in Forbes, "for decades, industrial development was not considered a primary focus by many investors …. (because) rental rates were often low compared to other commercial property rents. E-commerce has paved the way for a new industrial movement. Last-mile delivery needs have brought on a resurgence in warehouse demand as retailers step up to meet consumer demands."
"1001 Old Philadelphia Road represents a strategic addition to our portfolio and adds to our stable of experience developing state-of-the-art warehouse facilities in Harford County," explained David deVilliers, III, Executive Vice President of FRP Development Corp. and Florida Rock Properties. "Our team continues to search the Mid-Atlantic region for emerging and compelling real estate opportunities that match our exacting acquisition criteria. We are constantly working towards acquiring value-add redevelopment opportunities, while maintaining an active development pipeline and managing our mixed-use and mining lands portfolios."
FRP Development Corp./Florida Rock Properties, Inc. (FRP) is a Maryland-based full-service development and investment company specializing in commercial, mixed use, and industrial real estate. Incorporated in May of 1989, the company is a wholly-owned subsidiary of FRP Holdings, Inc., a Florida-based company, publicly traded on the NASDAQ Stock Exchange under the symbol "FRPH." For additional information, visit www.frpdev.com.