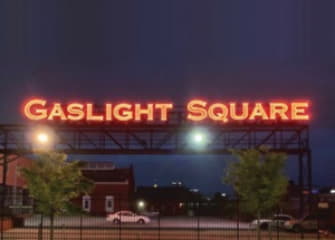 Gold and Company brought the Seller and Buyer together Will assist in bringing redeveloped campus to capacity
Late last week Gold and Company brokered the sale Gaslight Square, a 100,000 sq. ft. architecturally significant mixed-use office and light industrial complex on 2.7 acres located in Carroll-Camden just south of downtown. The sales price registered at $3,875,000.
The new owners, Equity Warehouse, LLC, acquired the site as an investment asset due to its attributes and value-add potential as well as its continuing tenancy by state tenants.
Jim Chivers, Senior Vice President, assisted in the negotiations.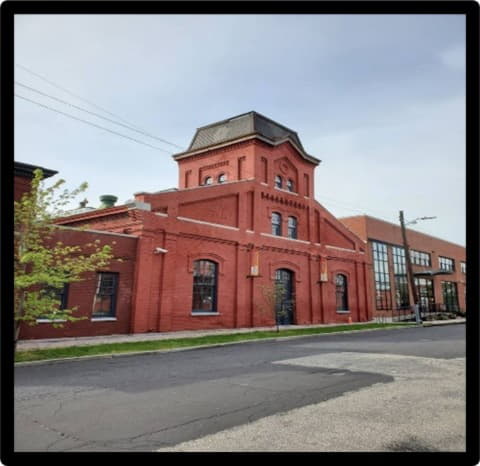 Gaslight Exterior
Gaslight Square was originally built in the late 1800's for Equitable Gas Works. At this plant coal was transformed into gas.
The large Gaslight Square sign that sits atop anout-sized metal conveyor was once used in a manufacturing process by a subsequent occupant of the property, Valspar Paints. The neon sign can be seen from I-95.
The sellers owned the property since 2003. They made extensive renovations to the five buildings on the campus and attracted several long-term tenants. Nevertheless, there are approximately 50,000 sq. ft. of building space that still needs to be stabilized.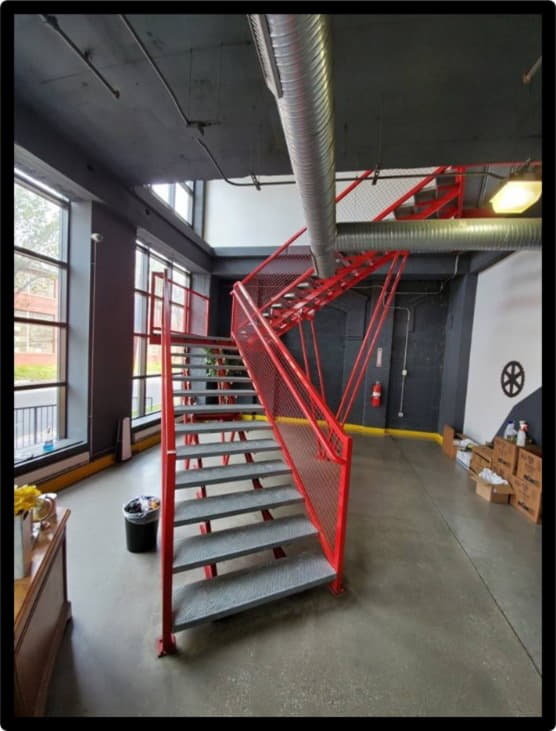 Gaslight Interior
"The buyers are committed to Baltimore City and will make a significant investment into the property to create an exciting work environment," said Chivers, who noted that even during the pandemic, there has been several inquiries and significant activity from tenants interested in making a move to Gaslight Square.
Chivers and the team at Gold and Company are being retained to lease the vacant space and are ready to see this historic office complex come back to life. The new owners will be able to deliver anywhere from 1,500 to 50,000 square feet of space to potential tenants.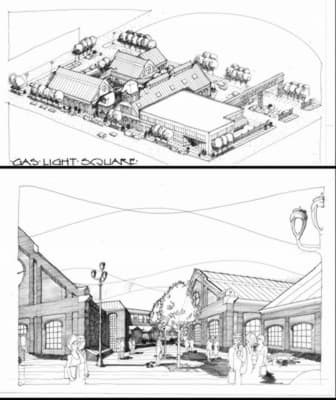 "There are a limited number of properties on the market that are ready to be redeveloped. While the pandemic remains a significant caveat, the local Baltimore commercial real estate market has remained resilient and values continue to remain strong," said Chivers.
"We are excited about the opportunity to complete the development of this unique property by building on the previous owners' vision," said Ian Horowitz, one of the new ownership partners with Equity Warehouse. "We will make Gaslight Square a desired place to create." Re-development will begin in early 2021.
Baltimore City-based Gold and Company provides commercial real estate brokerage and development services to buyers, sellers, landlords, and tenants in the Baltimore metropolitan area.www.goldcommercial.net.