Maryland-based real estate development and investment firm acquires multifamily project and medical office park within past 60 days for combined $15 million transactional value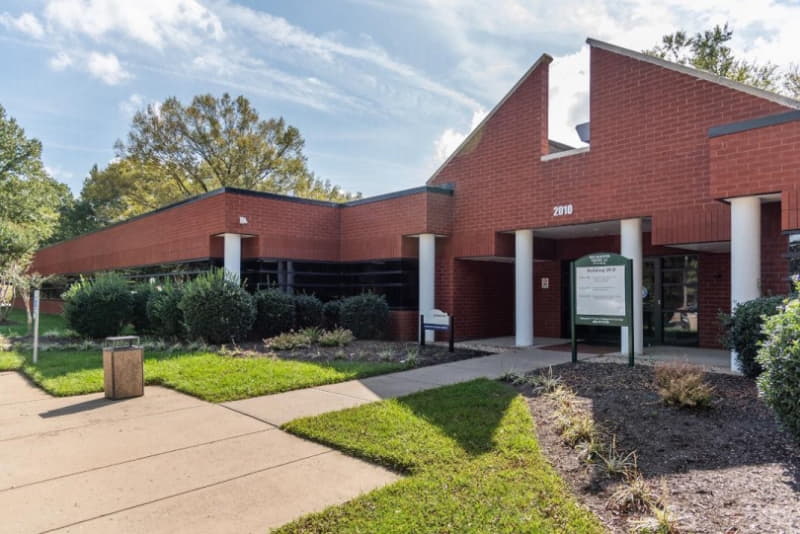 Feldman Bergin Properties, a Maryland-based real estate development and investment company, has acquired two assets in the greater Richmond metropolitan region within the past 60 days, signaling its entry and intended long-term investment in the central Virginia area. In September, the firm purchased 17th Street Lofts, a 24-unit multifamily project for $3.2 million and, this month, Feldman Bergin Properties closed on the $12 million purchase of Richmond Medical Park for a combined transactional value exceeded $15 million.
Since co-founding the company in 2017, Principals Bob Bergin and Evan Feldman have overseen the acquisition of a commercial real estate portfolio totaling 18 office, flex/office and industrial buildings approximately 500,000 square feet of space in the greater Baltimore-Washington, D.C. common market. These most recent acquisitions represent the company's first foray outside Maryland and signify its intentions to explore and execute value-add opportunities throughout the Mid-Atlantic region.
"We have carefully studied and analyzed the Richmond-area real estate market over the past several years and quickly recognized the existence of strong fundamentals including a diverse business environment, highly-skilled workforce, above average consumer demographics and an excellent transportation network that support this investment," explained Evan Feldman of Feldman Bergin Properties. "With these recent acquisitions, we have symbolically planted our flag in the marketplace and fully intend to pursue additional real estate opportunities that will produce long-term value to our investors. Our detailed search will encompass various real estate classes including commercial office, flex/industrial and multifamily assets."
Richmond Medical Park, the company's most recent acquisition in Richmond, is a five-building, 106,000 square foot medical office campus located on 2000-2010 Bremo Road that was approximately 90% leased and occupied at the time of the purchase. The majority of the tenants are engaged in the healthcare and medical industries. The asset is situated less than one mile from Bon Secours St. Mary's Hospital, a 391-bed hospital affiliated with the Bon Secours Richmond Health System.
With portions of Richmond Medical Park first constructed in 1977, Feldman Bergin Properties plan to invest a significant amount of resources in a comprehensive exterior and interior improvement program that is designed to reposition the asset to best respond to the current medical office and business environment. The primary focus of this strategy will focus on the common area spaces, with additional attention given to upgrading the parking lot and hardscape areas.
Positioned approximately 100 miles south of Washington, D.C., nearly 1.3 million people reside in Richmond and approximately 170,000 people are employed in the state capitol of Virginia with a consistent employment growth of approximately 2.2% annually since 2006. The region is considered one of the strongest and most stable secondary real estate markets in the country and features several economic drivers including the medical and finance industry, the latter supported by the presence of the headquarters of the 5th District of the Federal Reserve.
The business community is positioned four minutes from Interstate 64, eight minutes from Interstate 195, ten minutes from Interstate 95 and less than 20 minutes from Richmond International Airport, and the Richmond central business district is situated less than eight miles away. It is surrounded by a diverse array of business and consumer amenities, including major grocery stores and dining options, contained in nearby retail centers such as Regency Square, Reynold's Crossing and The Village Shopping Center.
"Richmond Medical Park was acquired significantly below replacement cost, it is among the only 100% medical office properties in the Richmond area, and the more than 30 tenants have fared extremely well during the pandemic," added Bob Bergin of Feldman Bergin Properties." Given the urban flight that has occurred nationwide this year in response to companies seeking lower-density business environments, we are extremely optimistic about the long-term prospects for this medical office community. Upon completion of our property improvement strategy, we expect to quickly reach 100% occupancy."
Will Bradley and Mark Williford of Colliers International represented the seller while the buyer was unrepresented in this sales transaction. CBRE has been retained as the exclusive brokerage firm to lease Richmond Medical Park with Eric Williford, Chris Wallace and Grant Johnson overseeing the assignment.
Featured properties contained within the Feldman Bergin portfolio include Columbia Business Center, a nine-building mixed-use business community comprising 160,255 square feet of commercial office, laboratory, research and development, and retail space in Columbia, Maryland and a three-building portfolio in Savage, Maryland comprising 130,000 square feet of office and flex/R&D space.
Feldman Bergin Properties is a privately-held real estate development and investment firm based in Fulton, MD. with a combined thirty years of experience among its principals. Established in 2017, the investment company has purchased15 commercial buildings between Baltimore and Washington, DC since its founding. The firm focuses on all asset classes of commercial properties between Richmond and Baltimore. For additional information, visit www.feldmanbergin.com