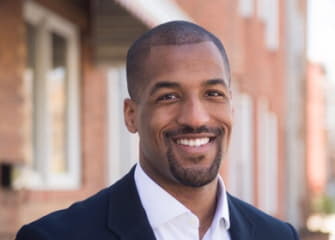 Mark Conway
In June, Mark Conway won the primary to become the Democratic nominee for the Baltimore City Council's 4th District. In July, he was announced as the executive VP of programs for Annapolis-based environmental group Chesapeake Conservancy.
In the latter role, he will serve as the second-most senior manager at the org, and oversee work of its Conservation Innovation Center, which brings data tools to conservation efforts.
Previously, Conway was executive director of the Remington-based Baltimore Tree Trust, where he worked for a time out of ETC as he expanded programs and secured $2.7 million in grant funding. He also served in Baltimore city government, leading implementation of quality-of-life tool OutcomeStat as deputy director of CitiStat.
READ FULL ARTICLE HERE