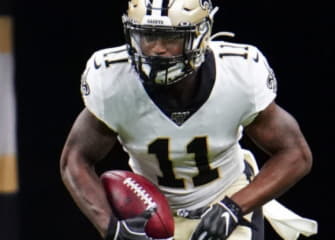 Amid the COVID-19 pandemic, Saints returner and wide receiver Deonte Harris is donating thousands of meals to New Orleans — and Baltimore.
Harris' donation will cover more than 10,000 meals for two food banks: the Second Harvest Food Bank and the Maryland Food Bank.
Harris, a native of Middle River, Md., has only been in the NFL for a year, so he does not have as much money as NFL superstars; Harris was signed by the Saints as an undrafted free agent and made the team after impressing coaches during the preseason. But the Archbishop Curley graduate says giving back to the less fortunate has always been a plan for him.
"I was always taught to give back to the less fortunate," Harris said on Glenn Clark Radio April 7. "Fortunately, I was never in a situation where I needed someone to do this for me. So, I always said when I grow up I would be that type of person to always give back."