Robin Holmes, B.S. '12, founder and owner of a thriving Baltimore-based business called Deddle's Donuts, has graduated from the Goldman Sachs 10,000 Small Businesses program, as a member of its 2019 Baltimore cohort. The program is "an investment to help entrepreneurs create jobs and economic opportunity by providing access to education, capital and business support services," according to the firm. The graduation ceremony took place at Morgan State University on Nov. 26.

Goldman Sachs 10,000 Small Businesses is a $500 million investment program which currently operates in 30 markets in the U.S. through a network of more than 100 academic and community partners. It is continuing to expand on a city-by-city basis. Its curriculum focuses on practical business skills that can immediately be applied by business owners, including negotiation, marketing and employee management. Through the program, entrepreneurs like Holmes can work with local, regional and national Community Development Financial Institutions and other mission-driven small business lenders to access affordable capital and credit to expand their businesses.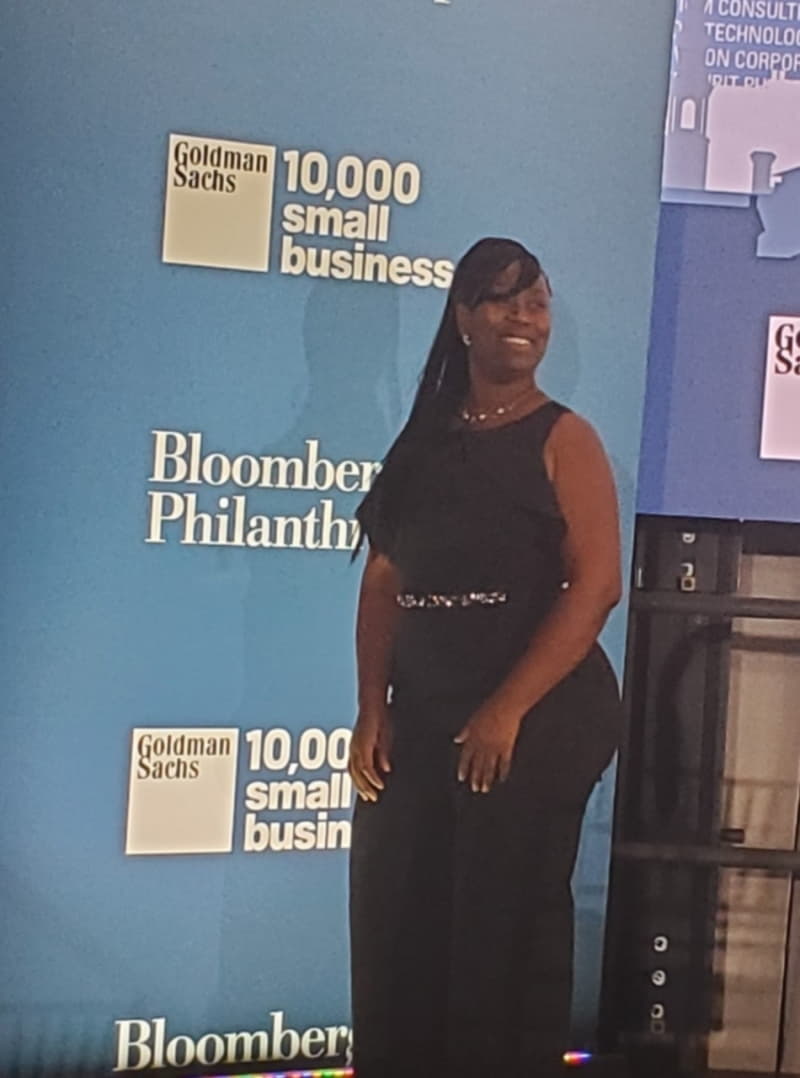 Holmes has experienced repeated success for her business, including a win at UB's Leonard and Phyllis Attman Business Prize Competition, one of the University's premier events for entrepreneurs, in 2016. Holmes is a strong supporter of UB's Center for Entrepreneurship and Innovation, where many of the institution's top entrepreneurs receive inspiration and support.
"This was one of the most gratifying days I have experienced since winning the competition," Holmes said of the 10,000 Small Businesses graduation. "Words can't even express how eye opening it was for Deddle's to be recognized with such honors."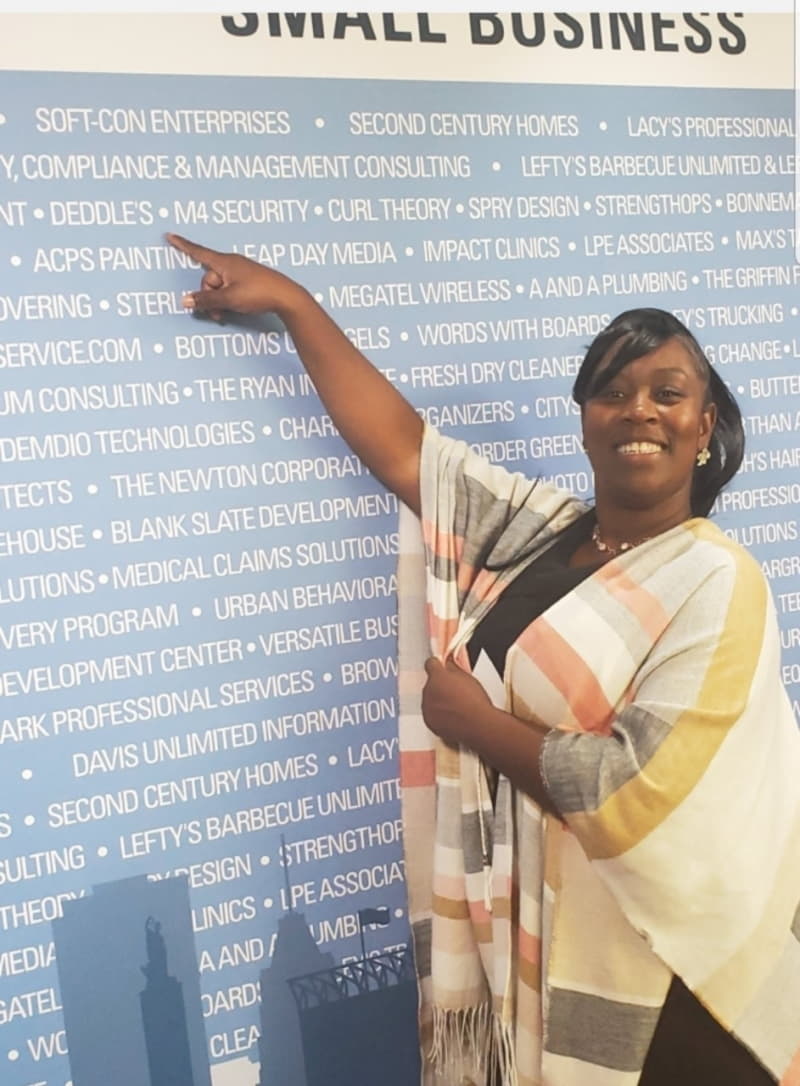 Holmes said she was chosen to lead a roundtable discussion with VIPs at the event, and several of them confirmed that her donuts are superb.
"They were all smiling," she said.
The investment bank has graduated more than 7,600 business owners from throughout the United States. Among its successes is a strong alumni network—nearly 85 percent of the program's participants report working in business together.
Learn more about 10,000 Small Businesses.