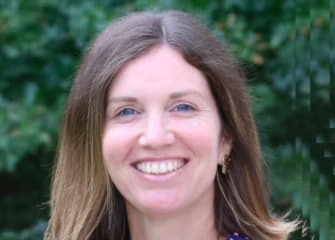 Annette Fallon
Fallon is president of the International Dyslexia Association, Maryland Board of Directors
Jemicy School, which educates above-average to gifted college-bound students with dyslexia or other language-based learning differences, is pleased to announce that Annette Fallon has been named Director of Outreach.
Prior to joining Jemicy, Fallon served as director of admissions at Baltimore Lab School since 2010. She also taught at the Lab School of Washington. Fallon brings to Jemicy a strong understanding of language-based learning disabilities such as dyslexia, dysgraphia, and dyscalculia, as well as ADHD, ADD, anxiety, autism spectrum disorder, executive dysfunction, and other conditions.
"We are thrilled that Annette has joined our team at Jemicy. Her wealth of experience working with students who have language-based learning differences and schools that focus on this population of students makes her a tremendous asset to our school," said Ben Shifrin, head of school.
As Director of Outreach, Fallon will be responsible for expansion of summer outreach programs and all other external outreach programs, including any future international initiatives.
Fallon has been president of the International Dyslexia Association, Maryland Branch Board of Directors since 2011 and has been a member of the IDA Finance Committee's National Board for the past two years. She has been a frequent and highly sought-after presenter/speaker at various educational-related conferences. She holds a B.A. in Political Science from University of California at San Diego, as well as multiple certifications for education-related coursework.
About Jemicy School
Jemicy School, founded in 1973, provides a highly individualized, flexible, and challenging education for above-average to gifted college-bound students with dyslexia or other related language-based learning differences. A recognized leader in the field of education, Jemicy is the first school in the country to be accredited by the International Dyslexia Association. Jemicy educates students between the ages of six and eighteen on two campuses. The Lower and Middle School and the Upper School are each based in Owings Mills, Maryland just a short distance from one another. For more information, please visit www.jemicyschool.org.