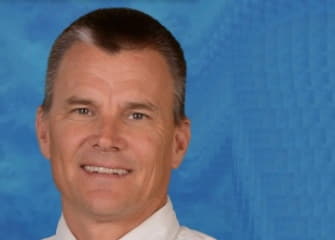 Tim Hormes
Hormes has been at Jemicy since 1992
Jemicy School, which educates above-average to gifted college-bound students with dyslexia or other language-based learning differences, is pleased to announce that Tim Hormes has been named Chief Operating Officer.
Hormes has been at Jemicy since 1992, the year he joined the school as a lacrosse coach; he soon began teaching and coaching other sports. In 2001, Hormes was named Head of the Middle School and continued to teach two periods of language daily and coach three sports. He has been the Upper School Varsity Lacrosse Team coach since 2015.
As COO, Hormes is responsible for all internal operations that support the educational mission, vision, and philosophy of the school, including facilities management, human resources, information technology, finance, and purchasing. Hormes will work closely with Head of School Ben Shifrin and the Board of Trustees on strategic planning and school policies.
"I am grateful to Jemicy for the countless opportunities I have been given. My teaching and administrative skills have developed, and I still have an outlet that keeps me involved with sports," said Hormes. "I love what I do and plan to work here until I retire."
"We are thrilled that Tim has taken on the role of COO," said Shifrin. "With his administrative and education experience and nearly three decades at Jemicy, there is no one better to fill this position."
Hormes holds a B.A. From Washington College. He is also a 2012 inductee of the Baltimore Chapter of the US Lacrosse Hall of Fame, having played professional lacrosse from 1991-1999, first with the Pittsburgh Bulls, and then with the Baltimore Thunder.
About Jemicy School
Jemicy School, founded in 1973, provides a highly individualized, flexible, and challenging education for above-average to gifted college-bound students with dyslexia or other related language-based learning differences. A recognized leader in the field of education, Jemicy is the first school in the country to be accredited by the International Dyslexia Association. Jemicy educates students between the ages of six and eighteen on two campuses. The Lower and Middle School and the Upper School are each based in Owings Mills, Maryland just a short distance from one another. For more information, please visit www.jemicyschool.org.