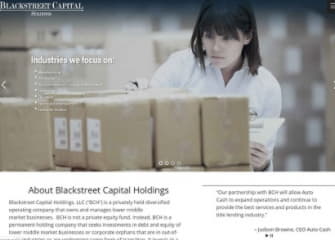 ROSEVILLE, Minn.--(BUSINESS WIRE)--An affiliate of Blackstreet Capital Holdings, LLC has acquired Northern Brewer, LLC from ZX Ventures, the global growth and innovation group of Anheuser-Busch InBev. Founded in 1993, Northern Brewer is the leading online retailer of homebrewing and winemaking kits and equipment in the country. BCH is led by Murry Gunty, its Founder and Chief Executive Officer.
"This transaction brings Northern Brewer back to its roots as an independent supplier of high-quality kits, ingredients, and equipment," said Murry Gunty, CEO of BCH. "We are excited to partner with Northern Brewer and to continue its tradition of serving the craft beer industry since 1993."
"BCH can provide capital solutions for all types of businesses," said Kevin Kuby, Executive Vice President of BCH, and interim CEO of Northern Brewer. "We can move exceptionally fast to understand the situation and pride ourselves in completing complicated carveouts. We are focused on helping the underlying business grow over the long-term."
Transaction details are not being disclosed.
About Blackstreet Capital Holdings, LLC
Blackstreet Capital Holdings, LLC is a Bethesda, MD-based diversified holding company run by Founder and CEO Murry Gunty. BCH seeks investments in the debt and equity of lower middle market businesses, corporate orphans in out-of-favor industries, and businesses undergoing some form of transition. BCH invests in a range of industries, including e-commerce, business services, manufacturing, distribution, franchisors, retail, education, sports and entertainment, and consumer finance. For more information, visit www.blackstreethold.com.