It doesn't matter if what you do for a living - you know that without customers you have no business. You spend a great deal of your time either trying to attract new customers or keeping the existing ones. Getting their attention and keeping it is critical to everything else that follows: sales, service, repeat business, and referral business.
Regardless of what your organization does or what size it may be, the first impression really counts. Do you really know what kind if initial impression you and your organization make?
Take a Reality Check:
Call your organization. What happens? Are your greeted promptly? Is there a smile and energy in the voice at the other end of the phone? Are you put on hold? Are you shifted over to menu-hell with no chance to escape?
Walk through the front door.Is there a reception area with comfortable chairs? Is someone waiting there, eager to help you out? Is the area clean, well lit, and welcoming?
Look at your promotional/marketing materials. Are they of high quality? Do they look dated? Does your organization and your product or service look like something people would be willing to pay for?
Visit your website. Is the site easy to navigate? Is the information dated or timely? Does it look professional and polished? Do the links work and connect you to the right page? Does it convey clearly the products and services you want to promote? Does it invite visitors to take the next step and contact you? Is it confusing? Can people find the contact information easily?
Google your firm and the CEO. Do hits come up that promote the product and service in a positive light? Are there photos to view? Do you appear like a dynamic firm? What is the date of the last item on the search interest listing?
Look in the mirror. Do you look like you are ready to do business? Do you appear as a professional or as someone who is about to run errands on the weekend? How would you feel if a photo or video of you was posted online – proud or embarrassed?
Take the time to do a little detective work.
An even better idea - have an objective colleague check these things out and report back to you about what they learned. You need to make sure that current and prospective clients have a positive and professional first impression of you and your organization. You may only get one chance.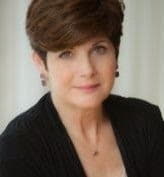 Joni Daniels is Principal of Daniels & Associates, a management training and development consulting practice that specializes in developing human resources in the areas of leadership and management training, interpersonal effectiveness and efficiency, skill- building, and organizational development interventions. With over 25 years of experience, she is a sought after resource for Fortune 500 clients, professional organizations, higher education, media outlets and business publications. Joni can be reached at http://jonidaniels.com