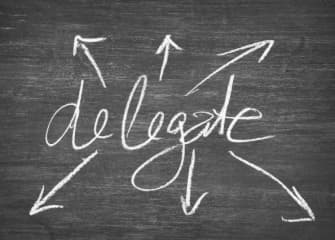 I learned about an organization that had hired several young employees who lacked the experience that was really required to do the jobs well. The executives discovered that sending them to management development training wasn't enough. That's not really all that surprising. Sending employees to training in hopes that a program can 'fix' them or that they won't need performance management and coaching from their boss is like crossing your fingers in hopes of waking up taller. It's just silly.
Instead of having these employees'managers mentor or coach them, the organization opted instead to hire coaches for their new employees. They found this approach to be very successful. Again, no surprise. Coaching, feedback, and performance management are all key for the transfer of new skills to back on the job application.
The interesting thing to note is that the managers of these young employees were not doing the coaching. Instead, they were farming it out to others. Sometimes it's about fit, chemistry, and rapport. If someone thinks that a coach can help them, they'll hire that person and see if they can. If it doesn't work out, there are plenty of other coaches to choose from. (One firm I read about made someone in the company the Internal Coach. If employees needed support and assistance, they went to the Internal Coach!)
This critical skill set was once a key asset for senior managers and it was referred to as 'developing others.' If a manager is not good at developing talent, should they hire someone to come in and coach on their behalf? And if that makes sense, could a manager hire someone to make their presentation if the manager's public speaking skills are poor?Could a financial whiz be brought in to help with the annual budget?
It's not that outlandish to imagine. If you can hire someone to clean your house because you don't have time or aren't very good at cleaning, you can bring in the expertise needed to do other things: cook meals, decorate a room, or organize the closet. There are people to do those things. And there are people that can coach your employees, create your presentations, and write your reports.
Perhaps the successful manager of the future is the one can find and hire external talent!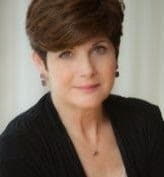 Joni Daniels is Principal of Daniels & Associates, a management training and development consulting practice that specializes in developing human resources in the areas of leadership and management training, interpersonal effectiveness and efficiency, skill- building, and organizational development interventions. With over 25 years of experience, she is a sought after resource for Fortune 500 clients, professional organizations, higher education, media outlets and business publications. Joni can be reached at http://jonidaniels.com