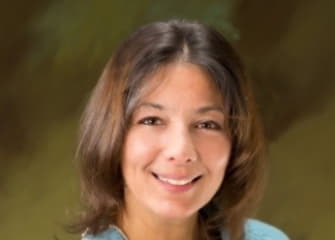 Rosanna Blum
True Title, Inc., a leading provider of title insurance and settlement services adds a keynote professional to the company's workforce.
Rosanna Blum has joined True Title, Inc. as Marketing Rep/Settlement Officer. Rosanna brings over 24 years of title experience to the table. Rosanna's background started as an Owner, Operator and Manager of 3 commercial buildings with 11 tenants. Becoming a Loan Officer and then transitioning to become a Title Producer came naturally to Rosanna. Starting as a receptionist and opening files, Rosanna obtained her Notary and then Title Producer License. She has grown in her field and developed skills as a marketing director, settlement officer, supervisor and manager.
Rosanna loves teaching and arming realtors, loan officers and their clients with the necessary information to understand the purchase and refinance process. She has taught several Realtor Continuing Education Classes, presented at Home Buying Seminars and volunteers in the community.
Prior to joining True Title, Rosanna worked at Summit Title Company in Towson for 17 years and then at Capitol Title in Ellicott City for the last 2 years.
Rosanna's clients give her 5-star reviews and tremendous accolades. Cindy F., a Baltimore County homebuyer recently said "This was the best experience of all. I was happy when I first met Rosanna and happy to see her again at closing. She saw my nervousness when we met and she assured me that I would get through this. She told me to contact her with any questions and she meant it. If I had any questions, she was willing to stop and answer them".
Tim N., a Harford County homebuyer recently said, "Rosanna was a pleasure to work with, explained the documents clearly and quickly, and made settlement go smoothly. I would definitely recommend her!"
Rosanna is a mother of two beautiful girls and lives in Owings Mills with her husband as quasi empty nesters.
About True Title
Based in Clarksville, Maryland, True Title is a leading provider of title insurance and settlement services for the commercial and residential real estate and mortgage industry. The company is attorney-owned and operated and backed by AAA-rated title insurers. True Title can be reached at (410) 531-0385 or online at www.truetitleinc.com.