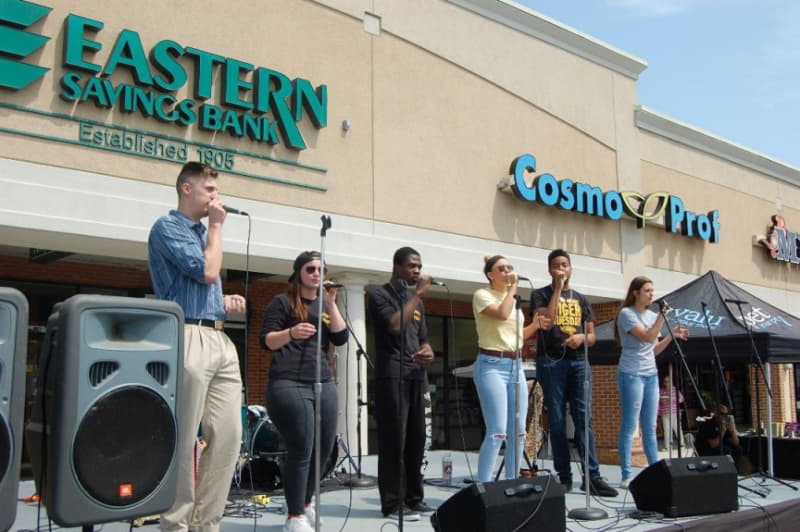 Yorkridge Shopping Center, a 180,000 square foot shopping center located at the intersection of York and Ridgely Road in the Lutherville-Timonium area of Baltimore County recently sponsored a spring event. A project of Schwaber Holdings, the retail center is located at 20-22 W. Ridgley Road and is anchored by Kohl's, Michaels, MOM's Organic Market and Towson Hot Bagels & Deli (THB) and features nearly 20 retailers.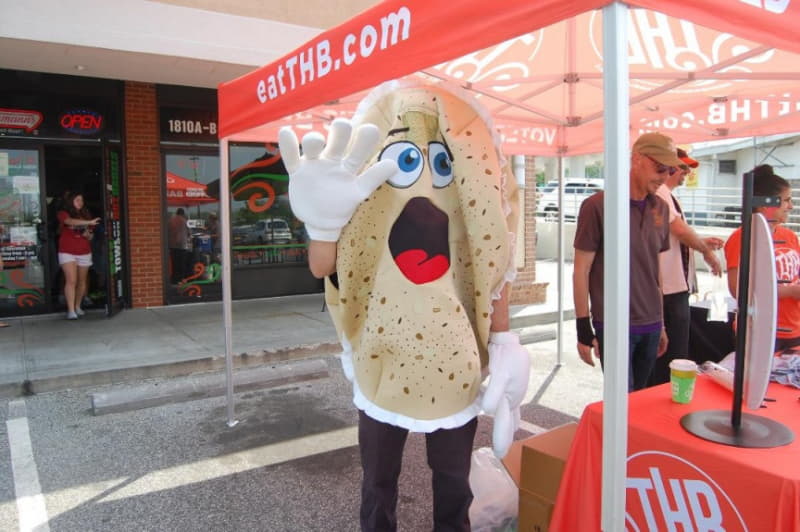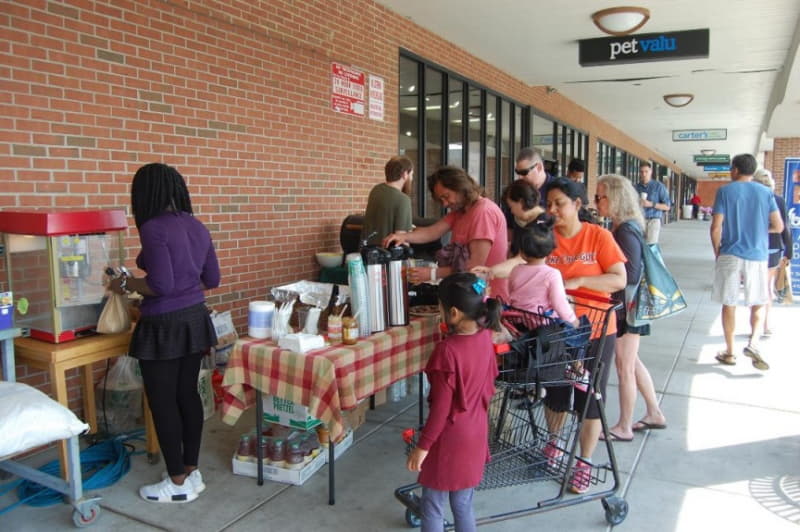 Musical entertainment was provided by a local band and the Towson Trills A Cappella group. The singers have appeared on Broadway in New York City and have placed highly in numerous musical competitions on the east coast.
Tenant giveaways included organic food samplings MOM's Organic Market; a remote dog wash and adopt-a-pet stand from Pet Valu; free manicure giveaways from Le Le Nail Salon; free t-shirts and bagels courtesy of THB; a Massage Envy free massage station; complimentary chocolate samples from Glauber's Fine Candies & Cards; chips and guacamole from Mezcal Mexican Restaurant and Bar and fruit smoothies from Edible Arrangements.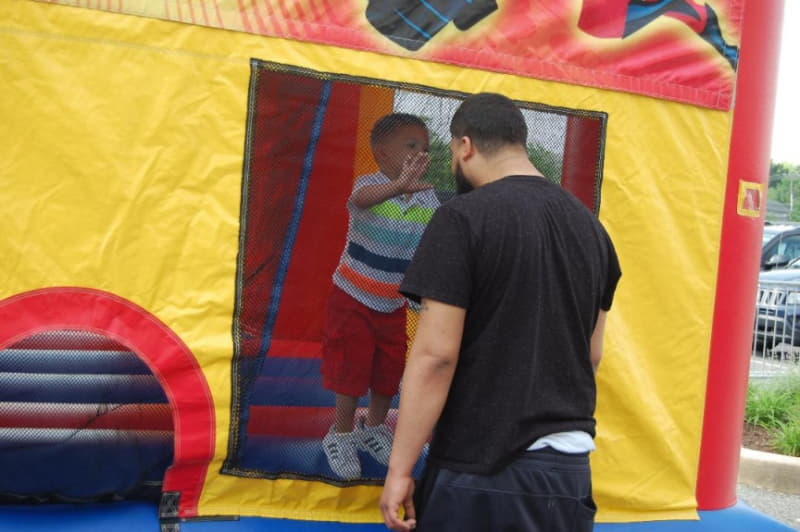 Schwaber Holdings, a full-service commercial real estate investment, development, and management company, was founded more than 85 years ago, and is based in Pikesville, MD. The company currently has ownership of more than 800,000 square feet of retail, office, and industrial properties, including Yorkridge Shopping Center (Timonium), Gittings Marketplace (Towson), Pikes Village (Pikesville), Pulaski Crossing, and Cold Spring Shopping Center.