The Arc Northern Chesapeake Region celebrates 65th anniversary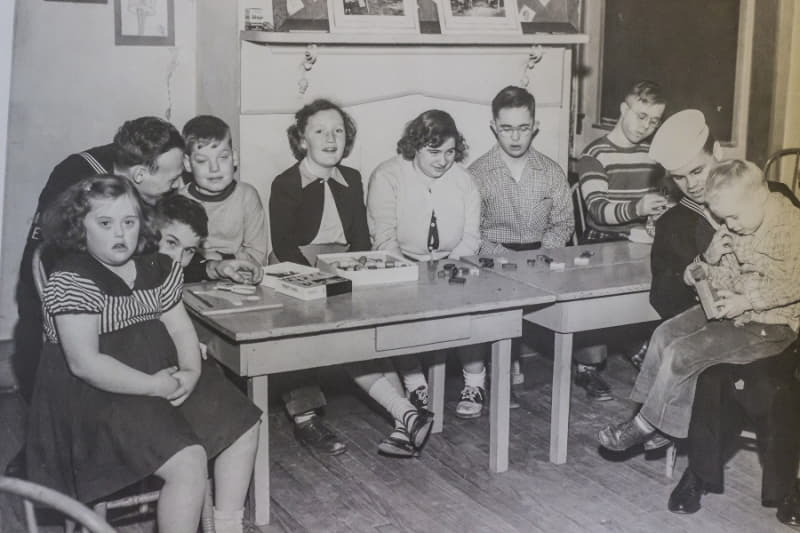 The Arc NCR's first classroom circa 1953.
The Arc Northern Chesapeake Region (The Arc NCR) is proud to announce its 65th year of empowering people with differing abilities to live, work and play in the community. With locations in Harford and Cecil County, the nonprofit has grown from a small grassroots movement to an organization providing services to more than 300 individuals.
Founded in 1953, The Arc NCR began in a basement where 10 families from Harford and Cecil Counties gathered in hopes of providing meaningful education and life experiences for their children. Since its inception, the organization has worked to provide services and advocacy for individuals with intellectual and developmental disabilities – a phrase the nonprofit now terms "differing abilities."
"We are all unique human beings with strengths and weaknesses," explains CEO of The Arc NCR, Shawn Kros. "It is our hope that within another 65 years, as a society, we can leave off labels altogether. We are all simply, 'people.'"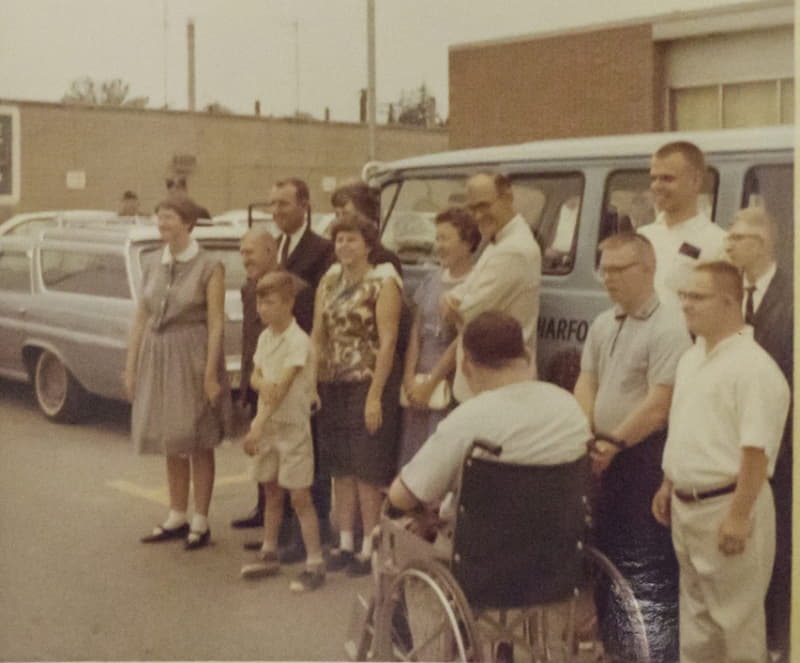 Supported individuals visiting veterans in Perry Point.
The nonprofit provides support services over "the arc of a lifetime," including supported employment, family support services to individuals from birth to 21 years old and their families, services for transitioning youth, treatment foster care services, supported living and personal support services to adults and a Community Partners day program for adults.
To kick off the anniversary, The Arc NCR is hosting a 65th Anniversary and After d'Arc Gala "License to Give: A Night of Bond 007 Style Pre-Event Party" on Tuesday, January 23 from 6-9 p.m. at Alchemy Elements, located at 528 Baltimore Pike in Bel Air. Attendees will enjoy "Bond-style" drinks, food, raffle prizes, mingling with the Belvedere Vodka Girls, a photo booth and more! Party attendees can also look forward to a special anniversary celebration surprise.
Restaurant reservations are encouraged but not required. A portion of all proceeds will be donated to The Arc NCR courtesy of Alchemy Elements, including any who visit the restaurant for lunch and mention The Arc Northern Chesapeake Region. In the event of inclement weather, the snow date is January 30 from 6-9 p.m.
The Arc NCR is a private, nonprofit local chapter of The Arc Maryland and The Arc of the United States, the largest national community-based organization devoted exclusively to improving the quality of life for all adults and children with developmental disabilities. For more information about services and events or to donate, visit arcncr.org.
About The Arc Northern Chesapeake Region
For sixty-five years, The Arc Northern Chesapeake Region has empowered people with differing abilities to live, work and play in our community by providing support services and advocacy to adults and children and their families in Harford and Cecil Counties. For more information, call 410-836-7177 or visit www.arcncr.org.