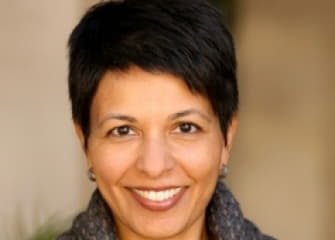 Natasha Kehimkar
App Annie, the most trusted app market data and insights company, today announced key customer and business updates for 2017. The company is also announcing two leadership appointments –– Natasha Kehimkar as Chief People Officer and Scott Marcus as General Counsel. As Chief People Officer, Natasha Kehimkar leads global people operations, talent acquisition and engagement. As General Counsel, Scott Marcus oversees corporate strategic legal initiatives for the company.
Across the globe, consumers on average spend approximately 2.5 hours per day in apps. This equates to more than 3.5 days per month spent across nearly 40 different apps — per user. Given this continued shift to mobile and apps, App Annie continues to experience rapid growth worldwide as businesses across industries are being transformed by apps. The company has added the following marquee brands to its portfolio: Visa, Schneider Electric, Pfizer, Adobe, Honda Motor, Starz, LEGO, Index Ventures, SINA and ExxonMobil.
Further, the company recently reached 1 million registered users –– a significant milestone in just seven years.
"As we continue on this trajectory, I want to acknowledge our talented teams driving our company's success. It takes commitment and hard work to be where we are, so it is increasingly important to continue focusing on people and culture," comments Bertrand Schmitt, CEO and Co-Founder, App Annie. "That is why I am excited to have both Natasha and Scott partner with our executive team and me. Their leadership experience spans from start-ups to enterprise companies and is crucial as we scale our company and deepen our investment in our people."
"I was drawn to App Annie's strong customer-centric vision, market leadership and, importantly, its focus on its people and culture as the company evolves," says Natasha Kehimkar, Chief People Officer, App Annie. "As we continue to thrive, our commitment to our people becomes even more prominent. Our company's success is a direct result of the great work of our global organization, and I look forward to partnering with the executive team to take App Annie to the next level."
For more information, please visit https://www.appannie.com.
About Natasha Kehimkar
As Chief People Officer, Natasha Kehimkar leads App Annie's global People and Talent team. With cross-industry experience in global HR, talent acquisition and organization effectiveness within both start-up and large enterprise companies, Natasha is responsible for managing strategic initiatives focused on culture, people operations and talent at the company. Prior to App Annie, Natasha served as the VP, People at Guardant Health, a Sequoia-backed biotech start-up company. Prior to that, she was VP of People and Culture at OpenTable where she oversaw all operational and strategic aspects of People Operations & Talent Acquisition for the company. This was preceded by more than 15 years of HR experience at Pfizer and Johnson & Johnson. She holds a BA in Sociology from McGill University, and a Master's in Human Resources & Labor Relations.
About Scott Marcus
As General Counsel, Scott leads the legal team and is responsible for all legal matters at App Annie. Scott has been practicing law for over 15 years both in private practice and in-house at technology companies. Scott most recently served as Vice President, Legal and Corporate Affairs and Assistant Secretary at NetSuite prior to the company's successful $9.3B sale to Oracle in 2016. Prior to NetSuite, Scott advised public and private technology companies in private practice at Cooley LLP in San Francisco. Scott started his career at the law firm Milbank, Tweed, Hadley & McCloy LLP in New York. Scott holds a JD from New York University School of Law and a BA in Economics and Spanish Literature from Tufts University.
About App Annie
App Annie delivers the most trusted app market data and insights for your business to succeed in the global app economy. Over 1 million registered members rely on App Annie to better understand the app market, their businesses and the opportunities around them. The company is headquartered in San Francisco with 450 employees across 15 global offices. App Annie has received $157 million in financing, including from investors such as Sequoia Capital, Institutional Venture Partners, IDG Capital Partners, e.ventures, Greenspring Associates, and Greycroft Partners.