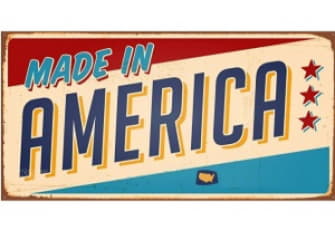 In recent years and in various venues, we've observed an attempt by some to dismantle values traditionally perceived as central to the advancement of American society. It concerns us that principles like innovation, the American entrepreneurial spirit and capitalism have been called into question. Through this post, we will explore the importance of these principles and the possible ramifications of a loss of faith in their power to positively impact all Americans.
For more than a century, the US has been the world's largest economy. A productivity and innovation powerhouse, the US inspires other countries to embrace entrepreneurial and capitalistic achievement, helping lift 1 billion people out of poverty in the last 20 years. But America's position as the driver of global growth is under threat. A public perception that automation could displace certain American jobs, declining investment in R&D and an education system that's not preparing students for a tech-driven society are stymieing growth. Meanwhile, other countries are ramping up investment in R&D, automation and STEM education. The US is still the biggest economy – accounting for nearly a quarter of global GDP in 2016, according to the World Bank – but it will soon be overtaken by China. Smaller countries, like South Korea, Germany and Australia, may never have economies as large as the US or China, yet they're embracing innovation at a much faster pace in order to remain competitive.
A Video Conversation with Ashton Newhall, Managing Partner of Greenspring Associates

How did US dominance erode with respect to innovation? The answer is, of course, multifaceted, but a lack of R&D investment is a major culprit. Federal R&D funding reached an all-time low of 0.63% of GDP in 2015 (the most recent year evaluated by the National Science Foundation). Public companies aren't devoting resources to innovation either. R&D expense as a percent of revenue was just 7.1% for NASDAQ 100 companies at the end of 2016, down from about 34% in 2001. This statistic is particularly alarming when noting that the NASDAQ 100 index is comprised of the 100 largest non-financial companies listed on the exchange, many of which operate within technology and healthcare sectors.
A Video Conversation with Adair Newhall, Managing Partner of Greenspring Associates, On Their Strategic Focus

READ FULL ARTICLE HERE