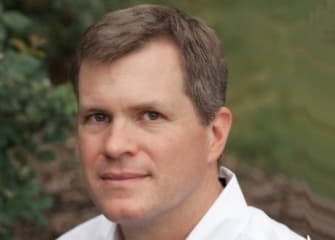 Burck Smith
StraighterLine, the leading provider of affordable, online courses that earn college credit, has partnered with Manor College, America's only institution of higher education with a Ukrainian heritage and the best-priced tuition of any private Catholic college in Pennsylvania. This partnership will provide students a cost-effective and flexible way to complete general education courses online. StraighterLine's reasonable online courses will now be offered to Manor College students starting at $59 per course with a $99 monthly membership.
In addition, Manor will also be offering eligible students a tuition discount upon successful completion and transfer of StraighterLine courses.
"We look forward to the collaboration with StraighterLine because they share our firm commitment to quality, student success, and degree completion," said Manor College's President Jonathan Peri. "StraighterLine courses are recommended by the American Council on Education Credit and the Department of Education selected StraighterLine as an EQUIP partner – a strong reflection of their evaluation of StraighterLine curriculum."
A Video Conversation with Burck Smith, CEO of StraighterLine

This partnership shows the commitment Manor College has to continually seeking new and innovative ways to support the success and growth of its students. Providing traditional and adult students with flexible learning modalities all while staying budget-conscious.
Of the new partnership, StraighterLine founder and CEO Burck Smith said, "As a college committed to providing students an array of options to help them direct their own learning and personal development, Manor aligns well with our own mission of helping students access high quality education through the best valued, self-paced online courses guaranteed to transfer for credit into applicable degree programs. By partnering with StraighterLine, Manor College is providing its students a flexible way to reach their personal, academic, and career goals."
About Manor College
Located in suburban Philadelphia, Manor College is America's only institution of higher education with a Ukrainian heritage. Manor College offers 30+ associate degree and highly competitive, career advancement programs, including Dental Hygiene, Early Childhood Education, Expanded Functions Dental Assisting, Information Systems & Technology, Paralegal and Veterinary Technology. The Dental Hygiene and Expanded Functions Dental Assisting boast a 100% employment rate for students seeking employment in the dental field after graduation.
Throughout its history, Manor College has been dedicated to providing students an array of options to help them direct their own learning and personal development, including traditional residential college experiences to online classes, or career-propelling certificate programs. Manor College is a leader in the nation for having a 10:1 student-faculty ratio. Learn more at http://www.manor.edu
About StraighterLine
StraighterLine is an innovative higher education model that provides high quality online general education courses that colleges recognize for credit.
StraighterLine is among a select few online course providers to be invited to participate in the Department of Education's EQUIP (Educational Quality through Innovation Partnerships) Program, which allows students to access federal financial aid for the chosen programs. StraighterLine has developed a network of over 100 leading adult-serving colleges and universities that guarantee acceptance of StraighterLine courses.
Having been evaluated and recommended by the American Council on Education's College Credit Recommendation Service (ACE CREDIT), StraighterLine courses will also be considered by more than 2,000 other colleges and universities for transfer to their degree programs upon request. StraighterLine currently serves 20,000 individual students a year. Visit http://www.straighterline.com for more information.