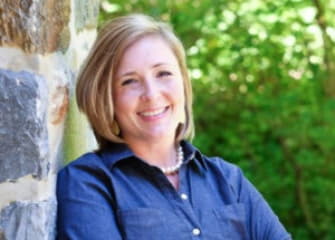 Ginger Mihalik
Click here for Part II & Part III
Baltimore Chesapeake Bay Outward Bound School (BCBOBS) provides outdoor character education programs to youth and adults using an experiential learning model. The Outward Bound network of schools includes 10 other locations in the United States and stretches into 33 countries across the globe. BCBOBS has been operating in the Chesapeake Region via their campus in Baltimore's Leakin park since 1986.


In 2016, under the leadership of Executive Director Ginger Mihalik, the school served 6,827 students through a variety of different programs. These include everything from one-day programs on the newly expanded high ropes course to wilderness expeditions with schools. BCBOBS's primary focus is working directly with schools to be their provider of character education, anoften lacking part of the educational curriculum in schools today. They have successfully done so through the development of the Character Curriculum, the in-classroom component of their experiential learning model that accompanies the Outward Bound expedition for increased skill transference in students.
In addition, BCBOBS runs a variety of community based programming such as expeditions for veterans and grieving teens organizations in Baltimore. The most notable of their community programs is the Police Youth Challenge (PYC) which began in 2008, but expanded to include the entire active duty police force in January 2016. Since then, over 3,000 officers and students from Baltimore City have come together in Leakin Park to shift perceptions, build trust and forge meaningful connections. Tools developed during a 3-year research project with Johns Hopkins University Bloomberg School of Public Health has given the program data that proves the program's efficacy. It has shown that 86% of Officers feel that they have the skills to positively interact with youth after the PYC, and 23% more youth find Officers trustworthy after the program.
More information about the organization, it's programs, impact, and how you can get involved can be found at www.outwardboundbaltimore.org.
AL BERKELEY: Where does the name Outward Bound come from?
GINGER MIHALIK: Outward Bound comes from a sailing term, and really comes from our origin as an organization. Outward Bound was founded as a response to a wartime crisis that was happening. World War II was happening. There were significant events happening in England, where German U-boats were sinking shipping vessels and wartime vessels, and as they went down, the young soldiers were dying and the older sailors were surviving. They asked Kurt Hahn, who was a well-known German educator, to come in and look at what was going on. He really boiled it down to grit and resilience. The older guys had been there, they had done that, they knew how to survive and had this inner well of grit to pull from, and the young guys didn't, and so they were giving up and just sinking into the water. He developed a program to help build up that muscle within the sailors, and he called it Outward Bound. And that term comes from a sailing term. There's a flag that you fly when you're going outward bound. There's a saying that's used within our organization, and that Kurt Hahn used, that ships are safe in harbor but that's not what they were made for. They're meant to go outward bound. The flag for our organization is the Blue Peter, which is what a ship will fly when it's outward bound, and that's what our organization is named after.
AL BERKELEY: How did you come here?
GINGER MIHALIK: I was serving on the board of the Junior League. We came out here for a team-building day. at that time I never heard about Outward Bound. I didn't know what it was. But after that it was sort of on my radar because it changed our team. It made a huge difference in the way we functioned as a group. I kept my eye on it, and a job came open, I was hired, and then before you know it I ended up as the executive director a few months later.
AL BERKELEY: Let's dive deeper into that concept—your team was changed. What happened to your Junior League team?
GINGER MIHALIK: Our Junior League board was interesting because people get elected every year, so the board changes every year. It's not like a lot of nonprofit boards where you have the same group that stays together year over year, so it's really important that that team gels really quickly together and forms a functioning team quickly. When we came out, it was one of our first experiences together, and we had things that we had to tackle that year. We had been working together, we knew each other, but it was that sort of odd, you know, "Do I really know you? Am I really going to be myself in front of you? Will I really get comfortable and dig in with you?" And a place like Outward Bound breaks down all those barriers really quick and just gets people to dig in. You solve problems that feel really unrelated to what you're doing, and then the Outward Bound instructors have this magic way of turning it around and helping you see how that really affects your day-to-day life and working relationships. And we used all of those lessons when we went back to the boardroom.
AL BERKELEY: How did we get into the programming that we've got now? What does Outward Bound do?
GINGER MIHALIK: Outward Bound runs outdoor leadership courses. That could be anything from a one-day ropes course to a 14-day expedition in the wilderness. There are lots of things that happen at this base in particular, whether one-day programs—we're working with school groups, we're working with nonprofits, we're working with other individual organizations or corporations. And then with our expeditions, it's the same people that we're working with but we could be backpacking on the Appalachian trail, we could be backpacking in the Dolly Sods wilderness in West Virginia and canoeing on the Potomac, or sea-kayaking on the Chesapeake Bay.
AL BERKELEY: You've got these different venues, and what are you trying to get the students to learn?
GINGER MIHALIK: We are trying to get the students to build some very specific skills. It's not just a field trip and it's not just a camping trip. Part of what we are trying to do is to get them to take ownership for their own behavior, their own choices, which is a really important thing for any kid to learn. We're trying to get them to learn how to communicate, how to collaborate within a team setting—another skill that you need once you're an adult and working in any team anywhere. And we're trying to get them to learn to tap into their perseverance muscle. Iin order to do that, they have to struggle. It's a thing that we have seen with lots of different kids, even my own children—I have a 12 year old and a 15 year-old: life is pretty easy sometimes. They need to learn how to overcome, and unless they're faced with the opportunity to experientially learn how to do that, they never get there. Outward Bound really puts that struggle right up in front of them and then the instructors have the job of helping them learn how to get through it.
AL BERKELEY: The struggle might be putting them one foot in front of the next on a long hike, or continuing to take those tired shoulder muscles with that canoe?
GINGER MIHALIK: Yep. It could be rock climbing, it could be paddling, it could be hiking. For some kids, walking a mile in the woods feels insurmountable, and helping them do that can really change the way they perceive all of their problems after that. For some kids, it's not the physical—it has nothing to do with the mileage or the paddling or any of those things—it has to do with having to work with ten other people to get through something together. Sometimes, we will jokingly around here, hope for rain because that can be the thing sometimes that really causes struggle. If you've ever had to set up a tent in the rain, it will challenge you. It will stress any group of people out. So, it could be anything and that's what makes our instructors so amazing: they have to be very dynamic and respond to what's happening with the group of students they're working with.
Connect with Ginger on LinkedIn
Sponsored by:
Founded in 1993, WMS Partners is the only independent multi-family office in the Baltimore area that isn't associated with a brokerage firm, bank or trust company. Our team of approximately 50 professionals and 14 owners spanning three generations assists in the direction of our client's financial goals and objectives and oversees in excess of $3 billion in assets.
As our client's advocate and central point for their financial affairs, we work pro-actively with service providers, including accountants, attorneys, consultants, insurance professionals and philanthropic advisors. We are large enough that we provide exposure to many unique ideas and strategies in the investment, estate, tax, financial advisory and risk management arena; but small enough to provide discreet, pro-active individualized guidance.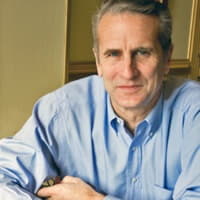 Edwin Warfield, CEO of citybizlist, conducts the CEO Interviews.
If you're interested in reaching CEOs, please contact edwin.warfield@citybuzz.co
Connect on LinkedIn