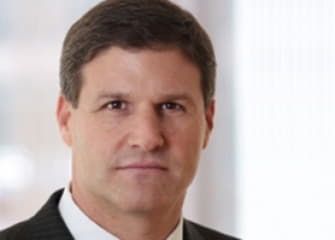 Brett Ingerman
Click here for Part I & Part II
For Brett Ingerman, a Baltimore native and third-generation lawyer, forging a career in the legal profession was a natural choice. Becoming a litigator at the "premier" local law firm of Piper & Marbury, now the global firm DLA Piper, was an ambition he realized in 1995, one year after graduating from law school.
"It was the only thing I wanted to do — I wanted to be in the courtroom; that was my passion," he said.


As the managing partner of DLA Piper's Baltimore office, Ingerman now balances a busy litigation practice with a heavy load of administrative duties, as well as the responsibility that comes with serving as global co-chairman of the firm's compliance and governance practice, a group he helped build from the ground up.
"You need to be able to transform yourself to some degree to accommodate trends in the legal profession," he said. "We had a tremendous number of clients and companies that were growing very, very fast nationally and internationally, and were growing so quickly they were running into what were termed compliance issues… That was really the beginning of my interest in compliance, and under my leadership, building the compliance practice at DLA Piper."
Ingerman said he sees the firm's Baltimore office as unique in that its attorneys are capable of handling local and regional work right alongside national and international matters, thanks to the firm's longstanding local ties and its global footprint.
"I feel like I've inherited this jewel that is hidden," he said.
EDWIN WARFIELD: How large is DLA Piper today? What kinds of clients do you serve?
BRETT INGERMAN: DLA Piper globally is in excess of 4000 lawyers. We're in over 30 countries. We're in all the major money centers around the world. We are, I think most recently affiliated with a law firm in Peru. We have tremendous coverage. We just did a major deal with a great Canadian firm called Davis, in Canada. We've got North American coverage, we've Latin American coverage, Europe, Asia, the Middle East—we have offices everywhere.
Actually, that was the vision of Frank Burch and Lee Miller back when we were Piper & Marbury. Their vision was that we were either going to be and stay a regional law firm, or we were going to going grow to an international law firm, and if you ended up in between you were not going to survive. Frank and Lee were right, because if you look at the firms that got stuck in between, they're no longer here—the Heller Ehrmans and the Howrey & Simons and the like. Frank and Lee implemented their vision to be a global business law firm, and it's been a huge success. We see that because the first thing our clients ask is whether or not we match their global footprint, and we actually have a marketing tool that we use—it's a place map, and what we do is we highlight where we are and where the client is. It's amazing: usually, we get 75 to 100 percent coverage, where we have offices or lawyers where the client has business operations. It's a tremendous selling opportunity for us with our clients.
Because we have a global platform and we have some of the luminaries there, we're able to attract tremendous talent both at the national and at the local level. We've got Senator Mitchell, obviously. We've got a strategic relationship with The Cohen Group in DC—Bill Cohen, who's the former Secretary of Defense—we collaborate a lot with them on work. We've attracted Stasia Kelly, who is a member of our Office of the Chair management team. Stasia was the former General Counsel and Vice Chair at AIG. She served as general counsel to Sears, WorldCom, and Fannie Mae, among others, and she's been a tremendous asset. We have former Governor [James] Blanchard of Michigan, down in DC, who has joined us. And then here, locally, we just hired Thiru Vignarajah. Thiru Vignarajah was the Deputy Attorney General who was responsible for the Syed case, in the Serial podcast, which you may be familiar with. Thiru has joined us, and it's been a huge success even in the first couple of months that he's been with us.
Q. How does DLA Piper manage local, national, and international caseloads? How do you balance all the different roles you inhabit at the firm?
A. Paul Tiburzi did a fantastic job as the managing partner of the Baltimore office for almost 13-14 years. He was a tremendous steward to the office to the community, and I'm fortunate to have inherited the good work that he has done. It's a challenge to be the Global Chair of the Compliance Practice group for the entire law firm around the world; to be the Office Managing Partner in Baltimore; to maintain an active litigation, investigations, and compliance practice; to have a family; to have a pro bono practice; to have a commitment to the community' but DLA Piper is really good at making that as easy as possible for me.
For instance, for Office Managing Partner and Global Compliance Management work, we have a tremendous telepresence network that we use, so a lot of our meetings are by telepresence. I do not have to necessarily travel around the world to do the management piece of it. But it's taken much more time than I thought to do the Office Managing Partner role, and that's because we are implementing a strategic plan in the Baltimore office that is going to focus on really five pillars: The first is going to be on continued excellence in the work that we do for our clients—number one. Number two is business development. Number three is a commitment to the community. Number four is commitment to pro bono. And number five is commitment to diversity and inclusion. Managing those five work streams within the office takes a tremendous amount of time.
I also believe it's important that the office managing partner have personal relationships with everybody in the office, and so I've made a huge effort to get to know and meet all of the partners, all of the associates. We had an all-associates roundtable yesterday. We've instituted biweekly partnership lunches again, where we could just get back together as a partnership and be able to communicate with one another. And then I'm the liaison to the rest of the law firm for the Baltimore office. We've done some amazing things in the Baltimore office. We are probably the best kept secret in the community and in the office. You mention the Major League Baseball investigation with Senator Mitchell—Charlie Scheeler, who's a partner in the Baltimore office, was the monitor for Penn State after the whole Jerry Sandusky debacle. We just did the IPO for Laureate. One of our women partners just got back from Nepal on a pro bono trip there for a number of weeks. We have tremendous tax, real estate—I mean, the work that we're doing… I'm presently doing an investigation for one of the world's largest NGOs in Gaza. And we're doing all of this out of the Baltimore office, staffed by Baltimore lawyers.
And at the same time that we are doing this international and global and cutting edge work, we are doing great local work. We tried a case in Prince George's County not too long ago, to verdict, successfully, for Pepco. We're handling cases in the local courts in Harford County, Baltimore City. I feel like I've inherited this jewel that is hidden, and one of the reasons we were doing what we are doing with you is to try to get the word out about the amazing work that we're doing in Baltimore. We do it at the local level, we do it at the regional level, we do it at the national level, and we do it at the global level—and all based out at this office in Baltimore. It's fascinating, and it's really exciting.
Connect with Brett on LinkedIn
Sponsored by:
Founded in 1993, WMS Partners is the only independent multi-family office in the Baltimore area that isn't associated with a brokerage firm, bank or trust company. Our team of approximately 50 professionals and 14 owners spanning three generations assists in the direction of our client's financial goals and objectives and oversees in excess of $3 billion in assets.
As our client's advocate and central point for their financial affairs, we work pro-actively with service providers, including accountants, attorneys, consultants, insurance professionals and philanthropic advisors. We are large enough that we provide exposure to many unique ideas and strategies in the investment, estate, tax, financial advisory and risk management arena; but small enough to provide discreet, pro-active individualized guidance.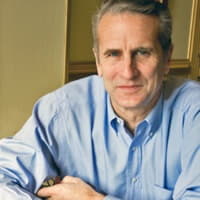 Edwin Warfield, CEO of citybizlist, conducts the CEO Interviews.
If you're interested in reaching CEOs, please contact edwin.warfield@citybuzz.co
Connect on LinkedIn