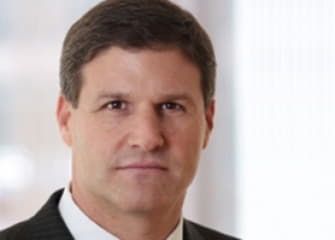 Brett Ingerman
Click here for Part I & Part III
For Brett Ingerman, a Baltimore native and third-generation lawyer, forging a career in the legal profession was a natural choice. Becoming a litigator at the "premier" local law firm of Piper & Marbury, now the global firm DLA Piper, was an ambition he realized in 1995, one year after graduating from law school.
"It was the only thing I wanted to do — I wanted to be in the courtroom; that was my passion," he said.


As the managing partner of DLA Piper's Baltimore office, Ingerman now balances a busy litigation practice with a heavy load of administrative duties, as well as the responsibility that comes with serving as global co-chairman of the firm's compliance and governance practice, a group he helped build from the ground up.
"You need to be able to transform yourself to some degree to accommodate trends in the legal profession," he said. "We had a tremendous number of clients and companies that were growing very, very fast nationally and internationally, and were growing so quickly they were running into what were termed compliance issues… That was really the beginning of my interest in compliance, and under my leadership, building the compliance practice at DLA Piper."
Ingerman said he sees the firm's Baltimore office as unique in that its attorneys are capable of handling local and regional work right alongside national and international matters, thanks to the firm's longstanding local ties and its global footprint.
"I feel like I've inherited this jewel that is hidden," he said.
EDWIN WARFIELD: You rose in the DLA Piper ranks after working with former Senator George J. Mitchell, who's now a partner and Chairman Emeritus with the firm. Tell us about your work together and what you learned from Senator Mitchell.
BRETT INGERMAN: Working with Senator Mitchell on the Major League Baseball steroids investigation was, and probably will be, the highlight of my career. I got involved through one of my partners, Charlie Scheeler. Charlie and Senator Mitchell are the ones who pitched and got the engagement, and Charlie asked me to join as one of the senior members of the team. It was a two-year engagement.
It was fascinating in a number of ways. Number one: for the first part of the investigation, we were really stonewalled by both the players association and the inability to really dig in and find out what was happening within the closed confines of the locker room of a Major League Baseball team. And then a guy named Kirk Radomski got busted for dealing steroids, and he was cooperating with the federal authorities, and Senator Mitchell was unbelievable in his ability to convince Mr. Radomski and the federal authorities to work with our investigation. That opened a number of doors to us, where we were able to gather significant evidence about the use of performance enhancing drugs in baseball, culminating in the report that Senator Mitchell did. I, along with a couple of my partners, played a significant role in both the investigation and the drafting of the report.
What I learned most from Senator Mitchell, and what I will carry with me forever, is his ability not to pass judgment or make a decision until it's absolutely necessary. That was something that he instilled in all of us as we were evaluating the evidence that we were finding—some of which was valuable and some of which was not. When we were going through the report, and drafting the report, and he was deciding which Major League Baseball players to actually name in the report—because he knew that the players that got named in that report were going to be big news, nationally and internationally—and the time and the care and the judgment that he took before he decided which player we would actually name based on the evidence we had, was a remarkable learning experience for me and something that I've taken and actually implemented in my practice every day.
Q. Can you tell us about some of your experiences working with international clients?
A. We represented Arab Bank. Arab Bank is one of the largest financial institutions in the Middle East, and they have and had branches throughout Palestine, they're based in Jordan, and they were sued by a series of plaintiffs under the Anti-Terrorism Act. The claim was that Arab Bank had facilitated transactions for members of the terrorist group Hamas. The plaintiffs were victims and families of victims who were killed in terrorist attacks during the Second Intifada, so 2000–2004. Under the US Anti-Terrorism Act, the plaintiffs were attempting to hold Arab Bank liable for facilitating the transactions and thereby providing material support to terrorists. we represented Arab Bank. It was obviously a case filled with very interesting and cutting-edge legal issues, but also tremendous emotional issues associated with these terrible attacks, and whether or not you could hold a financial institution liable under those circumstances. We tried the case in Brooklyn for six weeks in federal court. There was a finding against the bank at the end of the trial, and that case is now on appeal to the Second Circuit.
The second case: we represented Lockheed Martin in a very interesting case involving Russian satellites. The claim was that Lockheed Martin had tortiously interfered with contracts related to the rights to what were formerly Russian military satellites. We tried that case to a jury in Baltimore City and won that for Lockheed Martin—very interesting; we spent a lot of time in Russia, understanding the way that Russia was commercializing formerly military assets. Just a fascinating experience, and good outcome for the client.
Q. What has been your most interesting case to date?
A. Back in the internet's heyday, we represented MCI, which became WorldCom. In its merger with WorldCom, MCI was divesting itself of its internet backbone. It was selling the internet backbone to a company called Cable & Wireless. As part of the deal whereby MCI sold its internet backbone to Cable & Wireless, there was a post-closing adjustment, so the parties would true up essentially the purchase price depending on a number of factors: one of them was "What was August revenue?" We actually tried a three-week arbitration, believe it or not, over what August revenue was. I never in a million years—only accountants, by the way, could come up with three weeks of testimony about what August revenue could possibly be, but it was extremely interesting because it was in the heyday of the internet—the internet backbone—and we won that case, very interesting.
Connect with Brett on LinkedIn
Sponsored by:
Founded in 1993, WMS Partners is the only independent multi-family office in the Baltimore area that isn't associated with a brokerage firm, bank or trust company. Our team of approximately 50 professionals and 14 owners spanning three generations assists in the direction of our client's financial goals and objectives and oversees in excess of $3 billion in assets.
As our client's advocate and central point for their financial affairs, we work pro-actively with service providers, including accountants, attorneys, consultants, insurance professionals and philanthropic advisors. We are large enough that we provide exposure to many unique ideas and strategies in the investment, estate, tax, financial advisory and risk management arena; but small enough to provide discreet, pro-active individualized guidance.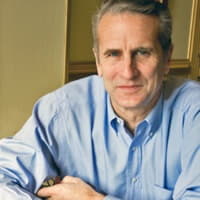 Edwin Warfield, CEO of citybizlist, conducts the CEO Interviews.
If you're interested in reaching CEOs, please contact edwin.warfield@citybuzz.co
Connect on LinkedIn