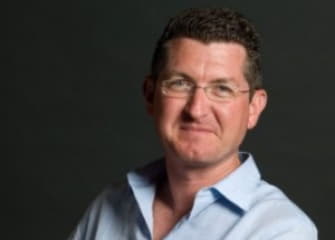 Patrick Sutton
Click here for Part I & Part III
Bringing a signature, elegant design sensibility to luxury properties in Baltimore and beyond
Patrick Sutton is the owner of Patrick Sutton. One of Baltimore's premier interior designers, Patrick has earned recognition for his stylish and sophisticated interior designs for residential and hospitality properties throughout the world. His design studio, Patrick Sutton, has designed the interiors of Tudor homes, private jets, restaurants, shopping centers, theaters, and luxury hotels such as Under Armour CEO Kevin Plank's recently-opened Sagamore Pendry Baltimore—where citybizlist interviewed Patrick for this interview. The designer spoke with us about his childhood, his work with Kevin Plank, and his hopes for Baltimore's future.

EDWIN WARFIELD: Tell us about working for Kevin Plank and designing this hotel.
PATRICK SUTTON: Kevin and I have worked on a bunch of projects together. We share a kindred spirit in that we're both avid storytellers. He likes to tell stories, I'm the son of a storyteller and now interested in stories. Kevin's really interested in authenticity—finding something that is real and being able to create traditions and tell stories and celebrate why we're here. What's interesting about that is that Kevin's Sagamore Development Group partnered with Pendry, and the Pendry brand as an offshoot of the Montage Resorts. And one of the things that is interesting about Pendry is that Pendry's focus is to go into cities and create hotel experiences for them that are authentic to its location. Unlike, say, Four Seasons, which might design the same product so that customers feel comfortable having the same experience from city to city—almost like it's a shelter from the city—Pendry is interested in engaging in the city. If I'm a traveler and I'm interested in engaging, I'm going to go to a Pendry so that I can experience Baltimore, I can experience San Diego, or wherever else they're building.
That concept and Kevin Plank's interest in storytelling and authenticity aligned, so when it came time to do this project, I lived two blocks away—this was a dream project for me. I had seen how everybody walked on the other side of the street for decades, and never ever engaged this side of the street, so it was an opportunity to do something. The first thing that we did was understand what the story underneath this project was about. One of the strongest stories here is our relationship, physically, to Fort McHenry and the Battle of 1812, with the British bombardment of Fort McHenry, where "The Star-Spangled Banner" was written. We have incredible intrinsic stories to this hotel, and the idea was to find ways to tell that story through exploration. That's one of the stories—that's a strong one—so the first thing you see when you walk in the door is "The Star-Spangled Banner," all the lyrics to it, laser cut in steel—that's your first greeting of the hotel. But there are other things. When you dig deep into Baltimore, you understand that it is a city of gritty industry, and that it has also become very wealthy because of that industry. We wanted to actually engage that, so if you look throughout the hotel, we have exposed steel beams with rivets—we've actually added steel with rivets—but then we posit that right next to some beautiful leather sofa that's supple and luxurious. So if you couple those two things, and you put them side by side, to me that's Baltimore: it's the charm of having something that's real, and industrial, and made by men with their work boots—right next to something that is luxurious and engaging and charming; and that was the goal for the hotel: engage that spirit.
Q. You've also designed numerous homes, restaurants, and other spaces. How does the function of a place inform how you envision its interior?
A. I love houses, I love going out to eat at restaurants, and I love cool hotels—probably all because these are things I grew up doing. When you design a restaurant—I've been lucky to do a lot of them, as you just mentioned—one of the things that's great about it is, if you think about the design of a restaurant, if you and your partner are deciding to go out to dinner, you're thinking about a two-hour vacation that you're about to embark on; "I just want to escape and go some place for two hours." We've done a bunch of restaurants here in town: Charleston, Cinghiale, Loch Bar, Azumi, Waterfront Kitchen down the street. And all of those projects have their own soul. The goal there is to try and engage what the menu is: What's the food that I am trying to do here? Envelop that with an experience for the customer that, whatever worries they had before they walked through that door, they're leaving them at the door.
When we did Pazo, for example, I'm taking someone on a Mediterranean vacation for two hours—so go to Positano and have something fantastic in a sort of space that's filled with life and energy. If you go to Loch Bar, for example, in the Four Seasons, you're going to a fish house you might find in Maine for raw oysters—what's that feel like, what's that Americana quality that's there?
We've done a lot of these restaurants, and I love doing them because I get to find the story, tell the story, and transport people for that period of time. And what's interesting about that, for example, as compared to a hotel, is the duration. When you're designing a hotel, your duration that you are designing for is longer Whereas in a restaurant, I know I only have to capture your attention for two hours—or if it's Charleston, three hours—in a hotel, I think you've got to be able to make a design that's facile, that can evolve over time, and that succeeds to capture your attention for a number of days.
Connect with Patrick on LinkedIn
Sponsored by:

Founded in 1969, KatzAbosch is one of the largest CPA and business consulting services in the Mid-Atlantic region. Our mission is to provide the highest quality accounting, tax, financial and management consulting services to our clients. We understand the needs and challenges of our clients and we have made it our obligation to create, grow and protect asset value. The experts at KatzAbosch offer a full service solution while maintaining a tradition of ethics and incorporating the latest technology and unique business practices. Excellence in an industry often begins with how those closest to the company—its clients and employees—feel about it. For these individuals, KatzAbosch is a place where people and businesses excel and prosper. Our advisors can meet all of your service needs including; Audit & Accounting, Business Valuation & Litigation Support, Consulting, Estate Planning & Administration, Financial Institution Services, Forensic Accounting & Fraud Examinations, State and Local Tax (SALT), Taxes & Planning.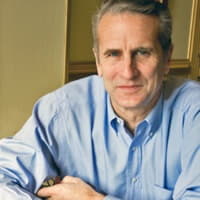 Edwin Warfield, CEO of citybizlist, conducts the CEO Interviews.
If you're interested in reaching CEOs, please contact edwin.warfield@citybuzz.co
Connect on LinkedIn