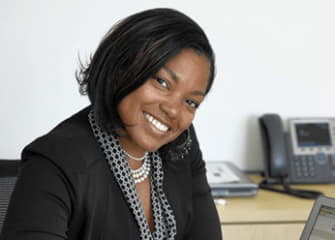 Nicole Tucker-Smith
A Q&A with Frank Bonsal III and Nicole Tucker-Smith
By Henry Mortimer, Editor-at-Large
How do you improve America's schools? Practice, practice, practice.
Or at least, offer the teachers a tool that will allow them to practice doing their jobs in a more effective and meaningful way. That's the idea behind Lessoncast, a Baltimore-based edtech startup co-founded by its CEO, Nicole Tucker-Smith.

The problem, says Tucker-Smith, is that US schools spend $8 billion annually on teacher training and development -- and have very little to show how such spending benefits teachers or students. Lessoncast, which is housed in the TU Incubator, Towson University's business and entrepreneurial resource center, is seeking to solve that conundrum. The company, which is in the process of raising a $1.5 million seed round, has created a learning platform that not only provides professional development but also allows schools to measure impact and award credentials. And it does so by putting the teachers in the catbird seat.
"It's all about recognizing teachers as the number one factor in improving student outcome, and thinking through strategically how can we improve teacher quality in a meaningful way," says Tucker-Smith, a former teacher and school administrator who also coordinated systemwide professional development for Baltimore County Public Schools. "Lessoncast provides software and services that capture, show, and share teacher learning."
Lessoncast uses audio-video technology to record in-classroom teaching for analysis and instruction. Although there are similar solutions on the market, admits Tucker-Smith, what makes Lessoncast different from say, Bloomboard, Edthena, and Taskstream, is technology that records the "behind the scenes thinking" required for effective teaching. With Lessoncast, in other words, schools can show how the tools impact individual teacher effectiveness, and build their own customized credentialing systems based on what is important to their teachers and students.
Recently, Tucker-Smith sat down with Frank Bonsai III, Director of Entrepreneurship at Towson University, to share the story of Lessoncast, debate the future of edtech, and discuss why, as she she says, "This is an ideal time for a system like Lessoncast [which] is becoming a must-have for schools."
Click here for Part I & Part II
The following is a verbatim transcript of Part III:
FRANK BONSAL: You're a founder, you have a spouse who works with you, you all have two children. It can get messy. Tell me what that's like.
NICOLE TUCKER-SMITH: All of the above is true, and I would say that Lessoncast is our third child. We recognized though when to put Lessoncast away, tuck Lessoncast into bed and have conversations with our first and second child. I think the important thing to know is that we recognize that that needed to happen when our children started talking about Lessoncast and about their ideas. What's been a positive side of that, though, is they've become very entrepreneurial—and not just entrepreneurial in terms of "I want to start lemonade stand," but they'll actually do tests and surveys and pivot their ideas, and all those kinds of lean startup strategies, and they have their own MVP. That's been exciting to see, but we also need to recognize when we need to separate "this is family time." For example, Friday night is always family night. Those things are important to maintain because it can get lost if you do not.
Q. Thinking about Lessoncast, thinking about this is your first startup, your first company build—is that right?
A. Yes.
Q. What's the big idea? Where's the "I, Nicole Tucker-Smith, am going to put a dent in the universe?" Where is it? Where do you go with Lessoncast in your biggest, wildest dreams?
A. In our biggest, wildest dreams, Lessoncast is a thing that every school uses, every teacher accesses in order to say, "I need to think through what will help Johnny in my classroom." I remember when I was a teacher in Baltimore city, struggling with a student. I just didn't know how to help him because his reading level was below what I knew to support as a 6th grade teacher. I remember saying "I know that this problem has been solved somewhere. Where can I go to find the solution?" Then when you look for solutions, they're not curated, you get pieces of it—you don't have the full picture of what effective teaching looks like. If we can say, "I can go to a Lessoncast to see what effective teaching looks like, and then I can do it in my classroom and make a difference for my students," that will make me very proud.
Q. Do you want to describe you know what Lessoncast does in terms of business model or revenue model—how you make money, how you sustain the impact that you're building?
A. Lessoncast sells directly to schools and/or districts and we designed our pricing structure so that it's affordable for schools to do, and it's also affordable for districts to think about year after year, and how they can build on teacher capacity. What makes our model affordable is that we recognize that there are a lot of missed opportunities and missed moments not recognizing that you have expert teachers within your building, within your district, and that there's not a way for other teachers to learn from them.
For example, when I was leading professional development in a turnaround school, part of the issue was that we had lost our mentor teachers, but we had 50% of our teachers in our school were now new because it was a Turnaround setting. So, how do you build on internal expertise in order to really scale that across the board? Using our software to build on that internal expertise makes it more affordable for the schools and for the districts, and so we work with the local schools and districts to say, "What problems are you trying to solve? Tell us about your local teaching and learning frameworks." Nut because we have a database that connects all of those frameworks, we're able to replicate it very quickly. It's a matter of a day to set a school up, but they get a customized community to showcase teacher learning and professional growth and align it to student learning as well.
Q. So you are a Baltimore-based company, your team is here in Baltimore—tell us about your experiences in support sort of along the way: incubators, accelerators, people. How has Baltimore nurtured your growth?
A. Being part of the TU Incubator has been essential to our growth. It came at a point where we were ready to learn—learn from you, learn from the network. We've taken advantage of the mentorship network that has been available. That's helped us design our sales approach. It's helped us to think through our financial models. It's what gave us access to TEDCO and being able to work with the Technology Commercialization Fund as well.
Networking, I found, really is everything. Especially recognizing myself as, 1. I'm a woman, 2. I'm African-American—I don't have immediate access to these networks. But by being connected to the Incubator and then meeting other entrepreneurs and other resources, Baltimore has been very, very supportive in that way. I'm not sure I would have had the same opportunities in another city.
Connect with Nicole on LinkedIn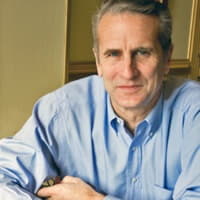 Edwin Warfield, CEO of citybizlist, conducts the CEO Interviews.
If you're interested in reaching CEOs, please contact edwin.warfield@citybuzz.co
Connect on LinkedIn